Q+A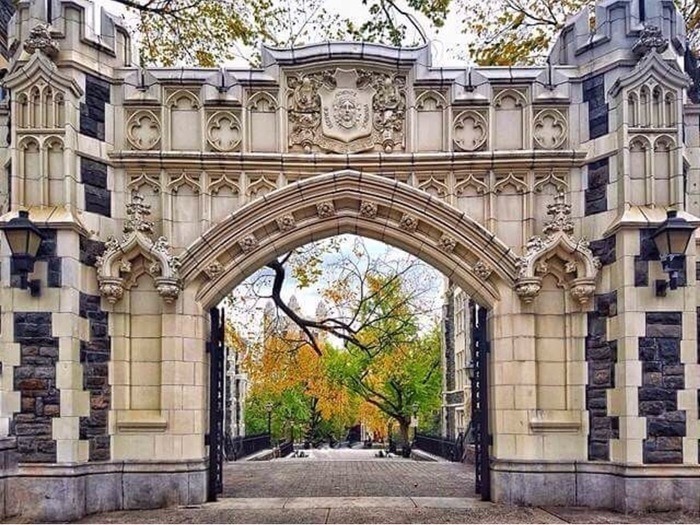 ASK us ANYTHING...
Q: HOW MANY STUDENTS ARE ADMITTED EACH YEAR?
A: The four tracks consist of 8-10 students each. Therefore, BIC accepts approximately 30-36 students into the entire class. We have a roughly 40% acceptance rate with a 90% yield. Nearly all students who start in the program will graduate with their MPS degree.
Q: BIC ASKS APPLICANTS TO SUBMIT TWO SAMPLES OF WORK and a PASSION PROJECT. WHY?
A: As a branding program, BIC considers your application a bit of a branding exercise. These two submissions should reveal your ability to connect the dots, think strategically, and write compellingly. Choose material that tells the story of who you are and shows off the skills you'll be contributing to the program.
Q: WHAT'S THE DIFFERENCE BETWEEN a WORK SAMPLE and a PASSION PROJECT?
A: Your "work samples" represent something formal that you've accomplished as a professional or a student. If you've worked as a member of an impressive team project, include that -- BUT also include a written case study of your project with its strategic goals, your role, and the measurement of its success. If you want to tell your story in a digital format, include a link to your online work. But again, don't just upload the project; tell us about that project through captions, an intro page, etc. >> whatever helps position your work.
The "passion project" is something more personal that you've done for yourself, community, or family. It could be something that informs your creativity or powers your work life. Examples might be a case study of a community garden you helped grow, a photography expose you've worked on in your free time, or a collection of poetry. The point of this submission is to show us what inspires you. In other words, what's your personal "fuel." And we're allowing you to package it any way that you wish.
Q: FOR THOSE APPLYING TO THE CREATIVE TRACK, WHAT'S A "SPEC PORTFOLIO"?
A:
Those interested in Art Direction and Copywriting, must ALSO submit a spec portfolio of two print campaigns (three ads each). These supplemental materials will allow us to assess a candidate's ability to think conceptually and execute consistently. We also expect some proficiency in design software (we hold those interested in art direction to a higher standard than copywriters). To see student-level work, visit BIC's
Behance page
or
CMYK
which showcases student advertising campaigns. Your portfolio link may include other creative work that you've done such as logo or editorial design, a blog, or creative short story -- exhibiting work in an online platform that shows off all aspects of your creative side is great. However, this would be in addition to the two print campaigns and not in place of that.
Q: BIC IS A MASTER OF PROFESSIONAL STUDIES. WHAT IS AN MPS?
A:
An MPS is industry-related degree that is professionally oriented, interdisciplinary in nature, and more applied than theoretical. Like the MBA (Master of Business Administration) and MFA (Master of Fine Arts),an MPS is a terminal degree. Most of BIC's coursework is at least partly applied and will lead to direct employment in a professional field. For students working in the industry while studying at BIC, the MPS is more likely to be eligible for tuition reimbursement than an MA or MS. To read Program Director Nancy Tag's article on the difference between an MPS and an MBA, read
HERE
.
Q: DOES BIC PREFER CANDIDATES TO HAVE PROFESSIONAL EXPERIENCE BEFORE APPLYING?
A: Yes. The class dynamic is elevated when students have a professional framework. However, BIC does accept newly graduated students. Their candidacy is stronger if they've had substantive professional internships.
Q: HOW MUCH DOES A BIC DEGREE COST?
A:
BIC is a pre-professional master's degree and costs more than most other CCNY graduate programs. If you're a full-time student and NY state resident, the tuition for the entire 2-year degree is around $30,000. For non-residents, that cost is just around $39,000. Some courses also carry lab and material fees which will increase the total cost of the degree by around $500. Visit the
CCNY Bursar's site
for up to date info on Tuition and Fees.
Q: DOES BIC OFFER FINANCIAL ASSISTANCE?
A: BIC cannot offer scholarship incentives for enrolling. However, BIC does offer the DezMax Scholarship for students in the last three semesters of the program. It's a competitive scholarship worth up to $5,000. Student apply in January. Decision are made before the Spring semester begins.
Graduate students studying communications have a number of external discipline-specific scholarships available to them, such as The LAGRANT Foundation and 4As MAIP. BIC announces many of the deadlines to students during the application period. The Office of Graduate Admissions is also a good resource for financial aid.
Q: ARE THERE SPECIAL ADMISSIONS REQUIREMENTS AND/OR ACADEMIC RESTRICTIONS FOR FOREIGN STUDENTS?
A:
Yes. International students who did receive their degree in English are required to submit TOEFL/IELTS test results with a minimum of the following scores: 575 (IBT), 90+ (PBT) or 6.5. If you're admitted, you will need to acquire a visa for your two years of study in the United States. The BIC program does not process or offer guidance on these aspects of your City College enrollment; please contact the Graduate Office of Admissions who will guide you through the process. More information can be found
HERE
.
Q: DOES BIC OFFER A PART-TIME OPTION?
A: Not really. BIC is a 2-year, 36 credit full-time graduate degree program. Students move through the program as a cohort, starting with shared foundational courses, moving to specialization depth, and then finishing up with two collaborative capstones. Each year, BIC will make space for two or three outstanding candidates who wish to get their MPS as part-time students in three years. Student must indicate this choice when they apply.
Q: WHEN DO CLASSES MEET?
A: Full-time students take three courses a semester. Each course meets once a week in the evening, usually 6:30 to 9PM. BIC courses run in the fall and spring semesters; there are currently no classes in the summer.
Q: ARE INTERNSHIPS AVAILABLE?
A: Some students may choose to take an internship for credit which are usually done in the fall or spring semester in lieu of taking a course. Only one internship may be taken for credit during your time in the program and will count towards your electives. Even though many students do find work as interns, most BICsters prefer to take all 36 credits through coursework.
BICsters are especially primed for paid internships over the summer. These are highly competitive and should be investigated early in the Spring semester. BIC provides contacts, opportunities, and support for internships, but does not do actual placement - that's up to the students.
Q: WHAT TYPES OF JOBS DO BIC GRADS GET?
A: Coursework in BIC will prepare you for many positions in the communications industry, such as management, planning, and public relations roles both within an agency environment or in a corporation. Our creative track prepares students to become art directors and copywriters in either traditional, digital, and integrated agencies.
Some students enter BIC with strong professional skills that they'd like to enhance to remain competitive or leverage into leadership positions. Some students are interested in opening up their own agencies or becoming entrepreneurs. Others are interested in trying out an entirely new field and hope to use their MPS in BIC to gain entry into the communications industry. Still others are interested in learning the skills of branding in order to strengthen their existing business or professional skill set. Because all students must develop and defend a portfolio in order to graduate, all grads will have credentials beyond a diploma that show evidence of their value in the marketplace. See the list of companies where our students are employed in the "Professional" section of this site.
Q: WHAT IF I CAN'T DECIDE ON A SINGLE TRACK? CAN I PICK MORE THAN ONE?
A: For admissions purposes, you MUST apply to a single track -- and please indicate that choice in your online application. However, once you're in the program, the other track courses are available for students to take as electives. Therefore, all the courses are open to BIC students.
If you have any additional questions, fill in the survey on this website or email bic@ccny.cuny.edu.