BIC mourns the loss of George Lois 1931-2022
By BIC CCNY Posted on 11/22/2022 14:23
Culture Iconoclast. Advertising Legend. BiC Board Member.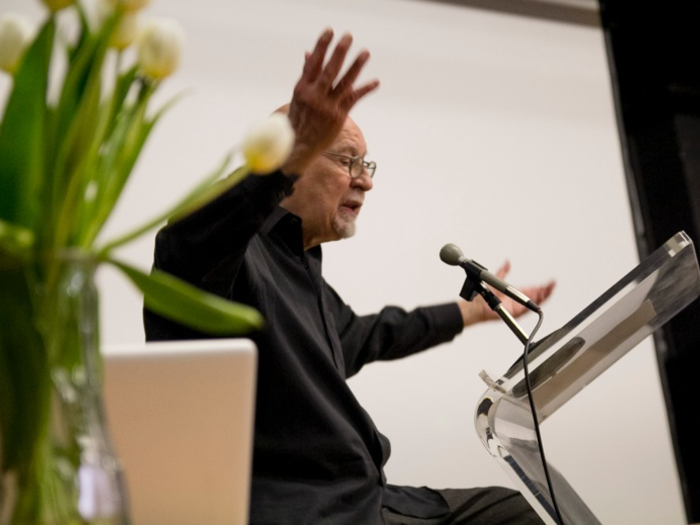 Industry icon and BIC Board Member George Lois died this weekend where he was born, lived and breathed here in New York City. His death follows Rosemary Lewandowski Lois by two months, his wife of over 70 years.
George was a towering figure, not just in the industry, but in our culture. He was a fighter >> against injustice, mediocrity, and bigotry. His swagger could mask a vast and tender generosity. His ego was big, but his heart significantly bigger.
George was among BIC's very first Board Members because he not only believed in the program, but in the students at The City College of New York. We were gifted with this quote: "The best branding and communications program I've seen these days is BIC. Really impressive... the excitement and receptiveness of their students was extraordinary, giving me hope for the future of creativity in mass communications in America." But he also gifted us with his loyal guidance, energy, and singular belief that "creativity can solve almost any problem. The creative act, the defeat of habit by originality, overcomes everything."
He left an impressive archive of work to City College (thanks to Professor Ed Keller), where he attended vicariously as a student at the High School of Music and Art on its southern border.
We'll figure out a way to give tribute to him at a later date — and I will let you know our plans. But for now, we celebrate an amazing life.
Our heart goes out to Luke and his family.
---
<< Previous post
Next post >>