Eli Harris' @BIC Lecture: Ethics, Integrity, and Brand Growth.
By BIC CCNY Posted on 12/07/2022 18:05
Our @BIC Lecture Series returns to campus with Eli Harris of MAGNA.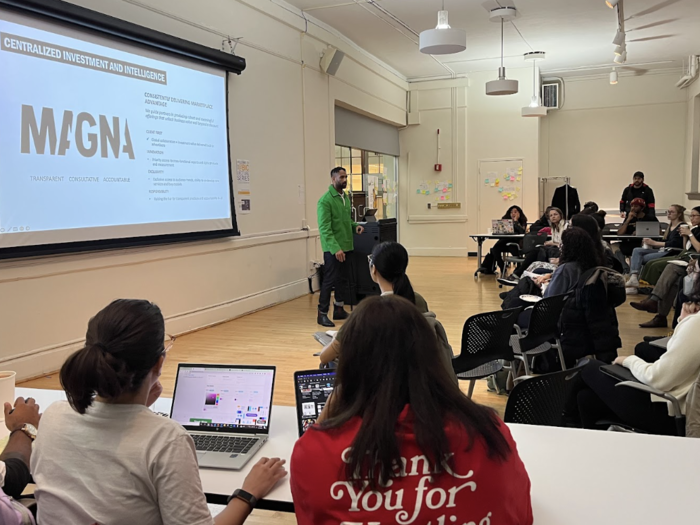 Over the years, our
@BIC Lecture Series
has welcomed industry thought leaders, provocateurs, authors, and philosophers. After a COVID pause, we were able to host our first @BIC Lecture on campus since 2019 as BIC welcomed
Eli Harris
, EVP of Global Digital Partnerships and Media Responsibility at
MAGNA
to a full house of students, faculty, and industry professionals on December 7th. His lecture on
Ethics, Integrity, and Brand Growth
drew upon lessons learned from his newly created Media Responsibility Index which establishes benchmarks for platform responsibility and measures brand value through the ethical placement of media. This innovative tool also helps provide roadmaps for improvement.

Responsible for providing products and services to Mediabrands teams around the globe, Eli's approach is grounded in the principles of media responsibility, meticulous consumer analysis, and a strong understanding of the ever-evolving media landscape. To him, it boils down to an issue of trust. His goal is to assess the impact of harmful content on social platforms and find a way to keep media companies accountable without outright punishing them.


His presentation went beyond charts and graphs as BIC students and professors engaged in a lively discussion that probed established standards and more innovative measurements of brand integrity. Celebrating the launch of BIC's new Media track, this lecture vividly demonstrated what makes marketing media among the most exciting disciplines to study at a graduate level with its focus on being the ethical engine of communications, impacting the way society feels about itself, our values, and identity.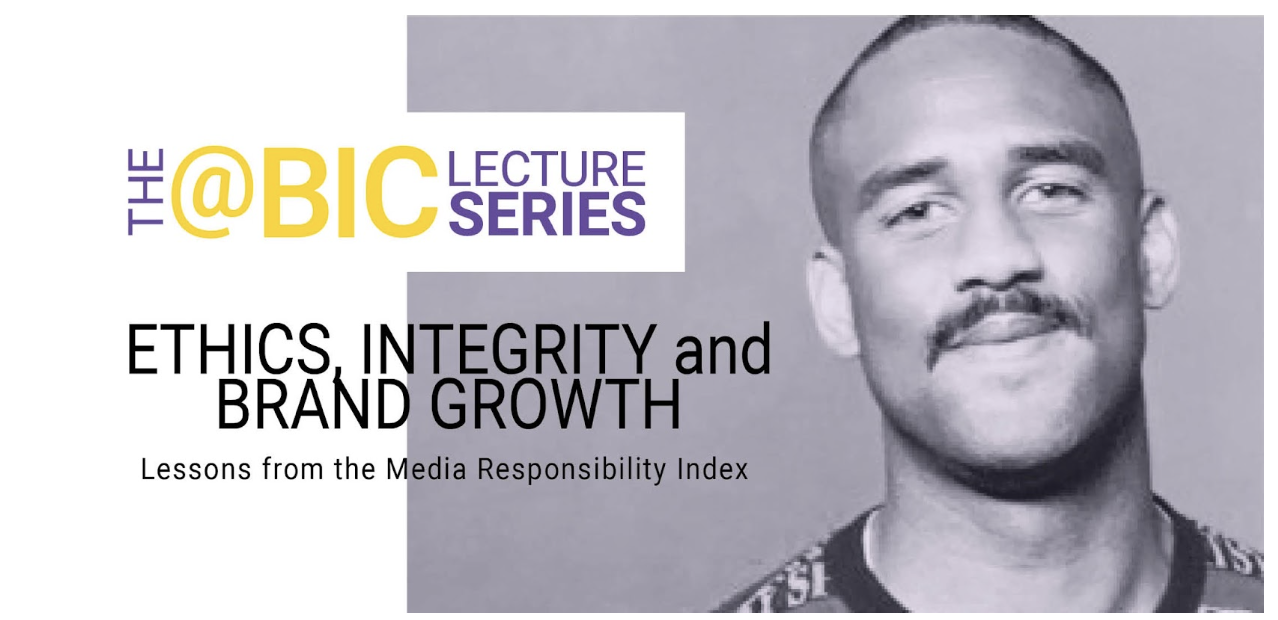 Thank you for such a stimulating lecture, Eli! BIC hopes that the Media Responsibility Index continues to shift industry culture when it comes to integrity and brand growth.
---
<< Previous post
Next post >>