OMG & BIC are Making Media Magic
By BIC CCNY Posted on 11/30/2022 15:44
Omnicom put together an interactive luncheon panel for the BIC Class of 2024 Media students.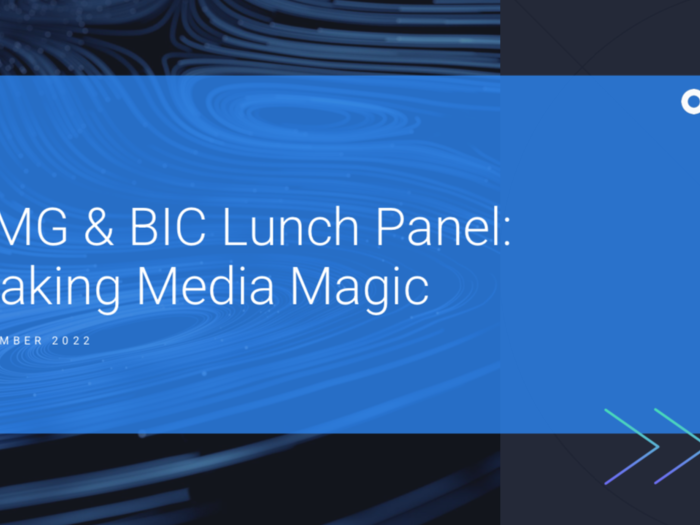 On Thursday November 17th, 2022,
Omnicom
put together a special panel to discuss the process, people, and projects that make media magic JUST for our inaugural Media Track students. This remote event was solely for BIC students who were awarded the
BIC Media Impact Compact
$300,000 scholarship, which Omnicom helped sponsor.
The task at hand was to develop a strategic communications framework that provides an overarching approach that will connect with and engage the target audience while delivering against business outcomes. Students also had to provide the top three channels they'd recommend focusing investment on and why.
Thank you to Omnicom for hosting this luncheon and making media magic with our inaugural class!
---
Recommended Posts
---
<< Previous post
Next post >>