Fake news? Global health crisis? Infodemic Management to the rescue >> BIC's newest Special Topic Course
By BIC CCNY Posted on 10/20/2021 17:30
Thanks to Prof. Diane M. Rubino, our special guests, and BICsters for this timely and urgently needed exploration.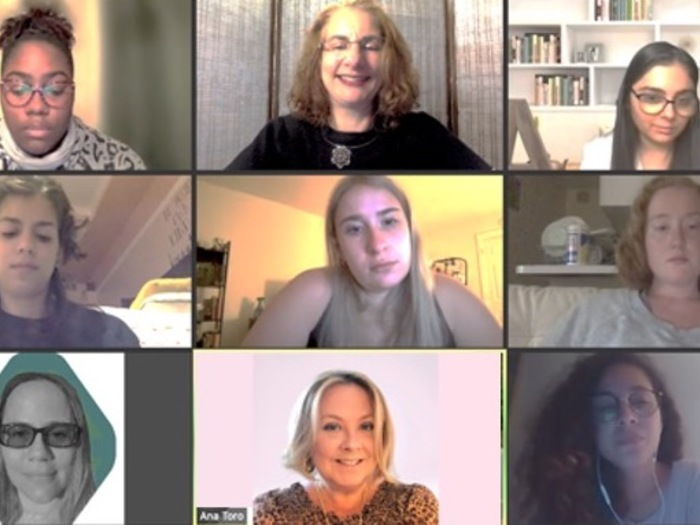 How did the vaccine, a globally accepted well-baby ritual, become a source of fear or symbol of group affiliation? What factors caused science to get dismissed when deciding whether or not to get the COVID vaccine? These are just some of the questions discussed during BIC's one-credit Special Topic course MCA B8517 Infodemic Management developed by Professor Diane M. Rubino who is CDC certified in this newly established area of expertise.
Over two weekends in October, BIC students met with Diane and special guests to examine infodemic management. This term is applied to the collection of tools and approaches to help individuals and societies sort through misinformation and promote vaccines. Throughout the course students not only gained an understanding of the topic but paused to reflect on how these ideas can be applied to communications initiatives more broadly.
The aim of the course was to help students develop a foundational understanding of infodemic management principles including socio-cultural factors' impact on vaccine hesitancy; skills to manage the tsunami of COVID information; and capacity to apply these ideas to other communications initiatives.
Throughout the course, Diane brought in special guests on the frontlines of this work including,
Ana Toro, Public Affairs Officer, Centers for Disease Control and Prevention, Jesse Scinto, Columbia Professor, CEO of Public Sphere, Emilia Alduvin, WHO-certified Infodemic Manager and Joe Smyser, CEO of Public Good Projects and a Social Network Analysis professional.
Thank you to Diane, our special guests and students for taking part in such an important and timely discussion.
---
<< Previous post
Next post >>