Strategy Vs. Tactics >> The Rundown on Influencer Marketing with Ruder Finn EVP Julie Ann Matic
By BIC CCNY Posted on 05/04/2022 11:00
Julie discussed working with influencers and how to build them into a long-term strategy vs using them as a tactic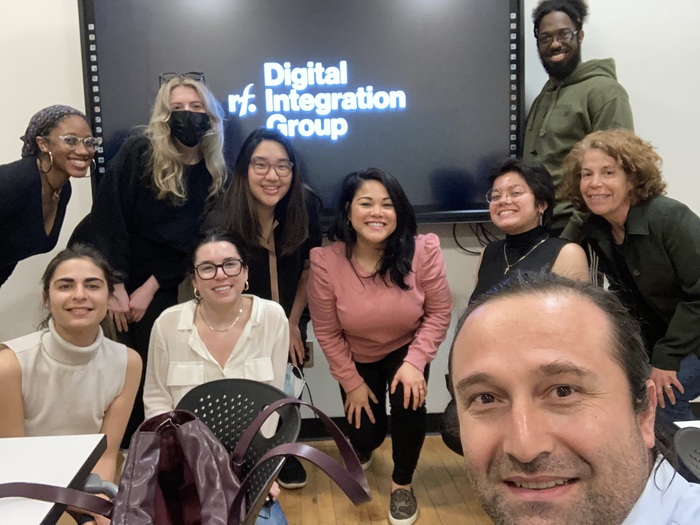 Julie Ann Matic
, Head of Digital, EVP, Digital Integration Group at
Ruder Finn
stopped by BIC to join Professor Sandra Stahl's Branding Influentials class to give BICsters the rundown on influencer marketing and how to build personalities into brand communications as part of a long-term strategy versus using them as a tactic.
As an early influencer in influencer marketing, Julie revealed her own best practices when interacting with influencers for brand campaigns including how to select the right spokespeople. To bring her points to life, she presented a case study of Splenda, a recent influencer marketing campaign she had worked on.
A big BIC thanks to Julie for stopping by and sharing real-world influencer wisdom. And, as always, thanks to Professor Stahl for continuing to bring in thought leaders and experts in the Branding Influentials space. Our BICsters are so lucky!
About Julie Matic
Julie is a digital-first integrated marketing communications practitioner with a focus on data-driven social media, influencer and digital marketing. Her career has focused on delivering high-impact outcomes that solve business and communications objectives for category leaders in CPG, lifestyle and healthcare industries. Her client roster also includes Colgate-Palmolive, PANDORA Jewelry, Riddell Sports, Novartis, Airbnb, Etsy and Google.
About Ruder Finn
Ruder Finn, Inc. is one of the world's largest independent global communications and creative agencies with dual headquarters in the U.S. and China. Founded in 1948, Ruder Finn serves the global and local communication needs of over 250 corporations, governments, non-profit organizations and startups. For more information, visit www.ruderfinn.com.
---
<< Previous post
Next post >>