BIC's 2023 MAIP Fellow: Stella Ramirez
By BIC CCNY Posted on 04/28/2023 13:26
Stella Ramirez will be joining Havas in their Creative department.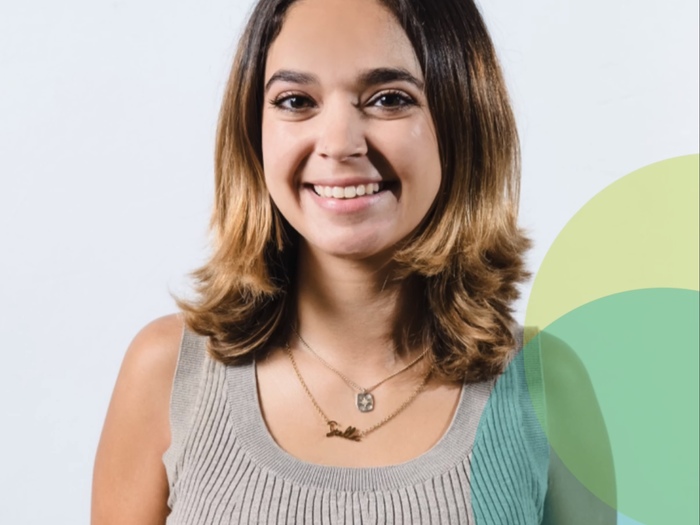 A BIG BIC Congrats to
Stella Ramirez
, BIC '24 who's been chosen to the highly selective
Multicultural Advertising Internship Program (MAIP)
from the 4A's. MAIP gives students the opportunity to work at major advertising and public relations agencies on various accounts, interact with industry professionals on a day-to-day basis, and gain valuable professional credentials. After the interview phase, Stella was selected to join the Creative department of
HAVAS New York
, the North American flagship of this French multinational advertising and public relations company. She'll not only get to work at its downtown office on accounts such as McDonald's and New York Presbyterian, but participate in MAIP professional development workshops, activities, and networking events.
Meet Stella Ramirez >> A graduate of Florida International University, Stella is a member of BIC's Class of 2024 Creative track. She's a first-generation Latina, born and raised in the cultural hub of Miami, Florida. Her Cuban and Venezuelan heritage are not just touchstones, but integral to her upbringing and a source of strength. She's already made her mark here at BIC recently winning a $1,000 scholarship at CCNY's Graduate Symposium with a proposal that was also shortlisted at The ONE Club's 2023 Young Ones Competition.
ABOUT MAIP. Launched over 40 years ago, the 4A's Multicultural Advertising Internship Program is the most established and prestigious internship program in the country. While providing enormous value to its network of paid interns, MAIP also offers advertising agencies the opportunity to access top talent and strengthens the 4A's efforts to enhance the workforce diversity of our industry. Formal orientation happens in host cities in late May. Internships begin June 1st and continue throughout the summer. Upon completion of the program, fellows become members of the MAIP Alumni Association, a close-knit family of nearly 3,000 MAIP graduates that fosters the development of future MAIP fellows as well as the professional development of the program's alumni.
Stella is now a part of this prestigious network which includes BIC alumni Ping Sun, Roxie Xie, Chris Villanueva, Ivan Ramirez, Sean Feol-Baugh, Surabhi Govindarajan, Melissa Julien, Lisandra de la Paz and Amy Perez.
Big BIC Brava Stella!! We're so excited to watch your MAIP journey and see where it takes you.
---
Recommended Posts
---
<< Previous post
Next post >>