Creating the Future of Banking with Wells Fargo >> BIC 2022 Corporate Capstone
By BIC CCNY Posted on 03/03/2022 10:00
BICsters in the Class of 2022 focus on Gen Z to create integrated marketing communications campaigns for Wells Fargo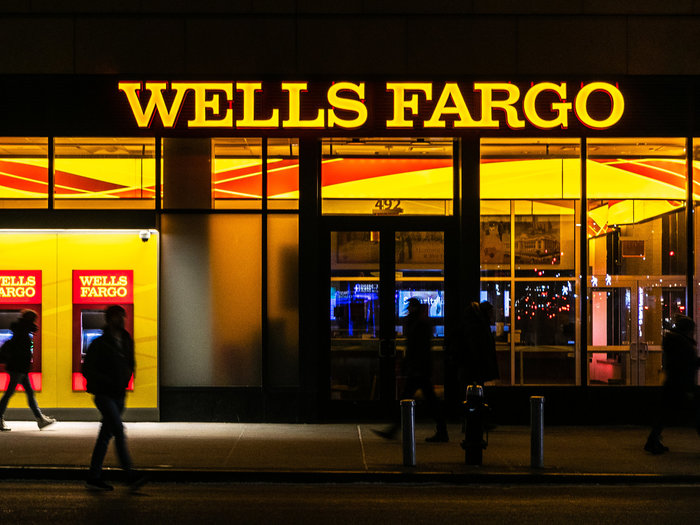 After partnering with the CUNY School of Medicine last Fall for the Non-Profit Capstone, BICsters have a new opportunity to put their skills to work for Wells Fargo, this year's corporate capstone client.
Teams kicked off with a client briefing on February 10th where they met with Sukhi Sahni, SVP Brand Management at Wells Fargo, Tammy Levine, Head of Brand Management & Sponsorship at Wells Fargo, Kathryn Pedro, Integrated Marketing Campaign Manager at Wells Fargo, Lesley Gantt, Vice President, Marketing Program Manager at Wells Fargo, Howard Greenberg, Art Director at Wells Fargo, Erin Heaney, Assistant Vice President, Communications Sr. Consultant at Wells Fargo, Molly Robinson, SVP Omnicom Global Client Lead, and Sarah Schafer, Vice President , Integrated Marketing Campaign Lead at Wells Fargo. In a first for the BIC Capstone, each team will have access to two sponsors from Wells Fargo who will work with each team on a regular basis.
Over the next few weeks, three interdisciplinary BIC teams, Sevan, in8 studio and Socious, will be focusing on Gen Z for their final integrated marketing communications campaigns which will be presented to Wells Fargo during the client pitch on May 19th. To do so, BICsters will be doing a deep dive into primary and secondary research to uncover insights that will drive strategic communications solutions and develop a branding campaign that will help Wells Fargo better understand their relationship to Gen Z in order to redefine banking of the future.
This year's capstone once again demonstrates the power of the BIC network, coming as a result of longtime BIC supporter and Board Member Barri Rafferty, Executive Vice President, Head of Communications and Brand Management at Wells Fargo. Barri Rafferty oversees Wells Fargo's reputation management, enterprise brand strategy, external and internal communications, brand advertising, sponsorships, and heritage and museums. She directs a team of more than 500 communicators and marketing professionals who serve various stakeholders, including the company's approximately 266,000 employees. A strategic and collaborative leader, Barri plays a key role in helping redefine the company's culture, voice, and narrative. We're so excited to work with Barri and her team on this project.
Each Spring semester, the BIC Corporate Capstone is led by BIC Professor and Program Director
Nancy R. Tag
who divides students into separate interdisciplinary communications teams to fulfill the brief of a corporate client. Past clients have been Univision, Universal Music Group, Diageo, and Heineken.
Stay tuned to see the BICsters work during the client pitch in May…!
---
<< Previous post
Next post >>