From Malaysia to Manhattan, BIC Class of 2024 is Welcomed to Campus
By BIC CCNY Posted on 08/31/2022 13:00
27 fresh faces arrive on campus for BIC Orientation and Luncheon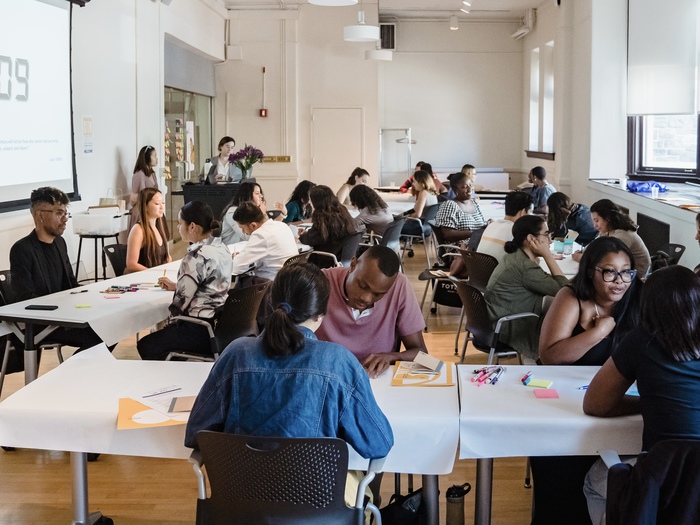 Last Tuesday, August 23, 2022, BIC welcomed the bright faces of the BIC Class of 2024 to campus for the BIC's Welcome Lunch and Orientation. While the day began dark and dreary in NYC, it cleared up to sunny skies as orientation progressed! The day was jam-packed with networking, advising, and creative thinking. The orientation wrapped up at the Baylander, a floating bar on the Hudson, where the Class of 2023 joined in to mix and mingle with the incoming class.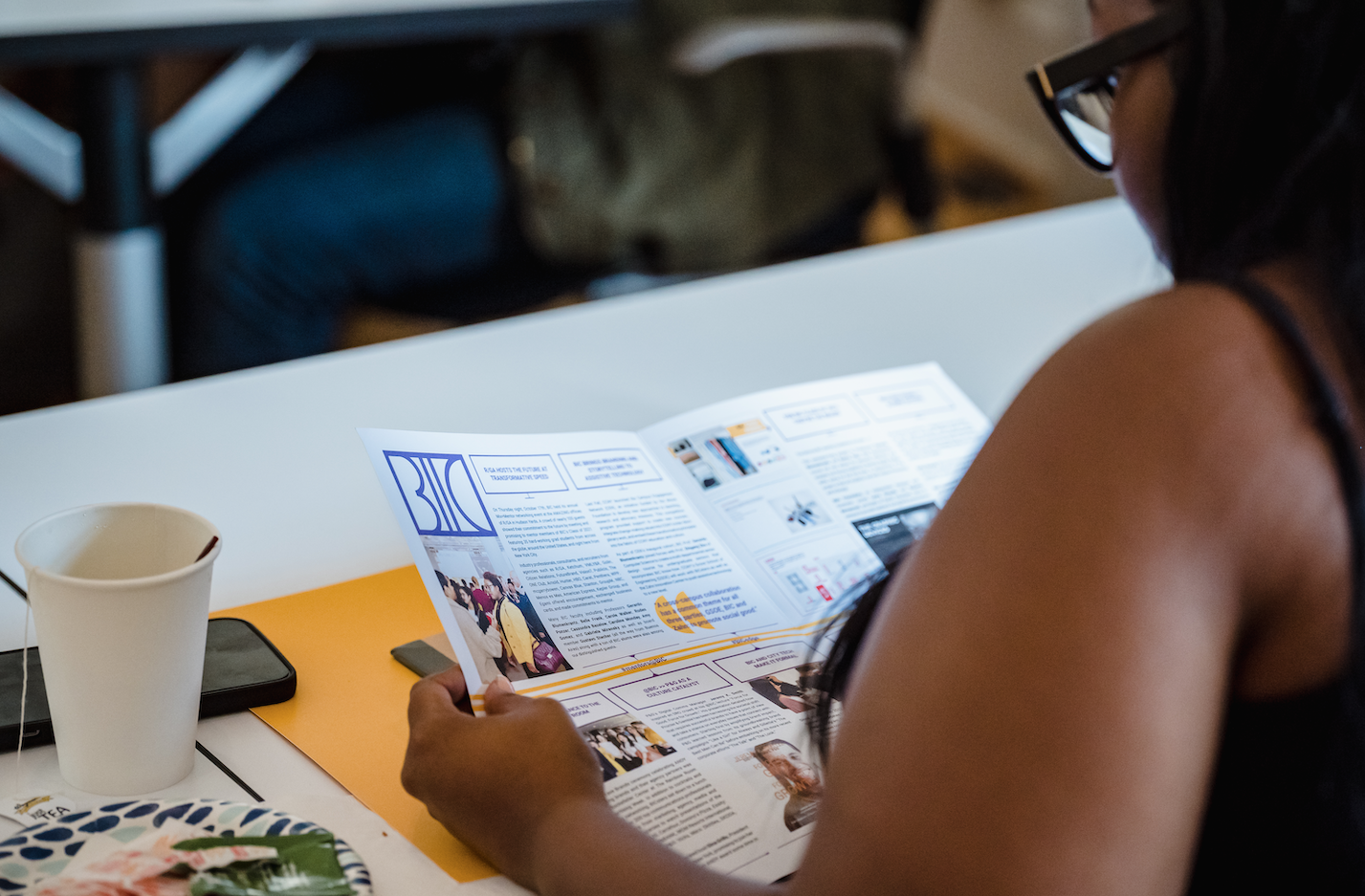 BIC is celebrated for being a "United Nations Program'' and this year is no exception. The BIC Class of 2024 has 27 students that come from all across the globe! Local students from New York join those moving across the country, from Florida to California. International BICsters hail from Spain, India, Malaysia, Mexico, Italy, Nigeria, Bangladesh, Colombia, and Nepal.

The incoming class also has some serious undergraduate credentials. Students from the BIC Class of 2024 earned degrees from UC Berkeley, NYU, Duke, Columbia, Wellesley, The New School, CCNY, Baruch, Medgar Evers, Brooklyn College, SUNY New Paltz, and UMass, to name a few.



Collaboration is the future, and this year's BICsters will deliver multiple perspectives with bachelor's degrees in a variety of academic fields, from Painting & Drawing to Industrial Engineering, International Business, Philosophy, Screenwriting, Digital Marketing, Data Analysis, Sociology. You name it and the BIC Class of 2024 has studied it.

After BIC Program Director
Nancy R. Tag
enthusiastically welcomed students to campus and to New York City, the media communications capital of the world, Program Manager
Rebecca Rivera
advised the students on their upcoming courses and the benefits of earning a Master of Professional Studies (MPS) degree from BIC. This year marked the launch of BIC's new Media track which joins the Creative, Management/Brand Strategy, and Public Relations tracks which will collaboratively explore the next wave of technologies and content that drives communications, commerce, and culture. Each track will also benefit from the support of BIC's Media Impact Compact which unites six media companies and non-profit We All Rise Together (
weallrisetogether.us
) in a common cause to increase diverse leadership and inspire new vision in the industry.
The Class of 2024 was treated to an "Ask Me Anything" panel featuring BIC Alumni Ambassadors
Javier Garcia
'15,
Andy Kwan
'16 and
Shadiq Williams
'22 who gave insights on their own unique career journeys, favorite moments from their time in the program, and how not to be "that guy".
Orientation wrapped up with BIC's annual Design Thinking exercise. This year, it was led by creative dynamic duo and BIC Alumni
Carmen Quang
and
Taylor Becker
who had new BICsters partner up and design a T-shirt for each other. Students introduced their partners to the entire cohort through one-of-a-kind T-shirts. This fun exercise allowed the BIC Class of 2024 to get to know their peers while getting the creative juices flowing!

Welcome to the BIC Class of 2024. We are so excited to see all the amazing things you accomplish on your new journey!


---
Recommended Posts
---
<< Previous post
Next post >>