Prime Delivery >> BICsters Rising
By BIC CCNY Posted on 07/22/2022 14:27
Three BIC Alums start new roles at Amazon!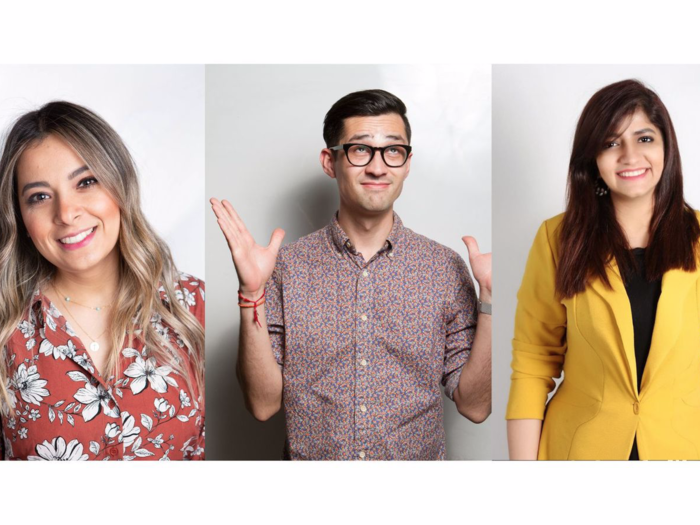 Look out Bezos, you got some BICsters coming your way! These BIC Alumni joined the Amazon team this past summer. Congratulations to Sofia, Dhvani and Rolando for continuing to make BIC proud.
Sofia Maayah
BIC '19 joined Amazon Canada as a Brand Specialist for Beauty this May. As a Brand Specialist, Sofia acts as the"'business owner" for strategic vendors to grow and optimize its supply chain, as well as develop and execute marketing plans. Before joining Amazon, Sofia worked as a Project Manager at Intercos, a leading cosmetic contract manufacturer specializing in the development, production and packaging for major beauty labels.
This past July,
Dhvani Unadkat
BIC '17 started a new position as Measurement Partner Manager at Amazon which builds on her past position at Edelman Data & Intelligence where she extracted data using APIs, visualized dashboards on Datorama, and provided actionable insights for paid campaigns that helped clients understand performance relative to KPIs and projections. After graduating from BIC, Dhvani worked at Hunter as a Senior Digital Marketing Analyst.
Rolando Leal
BIC '16 also headed to Amazon this July as an Account Manager in Ad Services, following a range of experiences that span the agency world and client side. Previously, Rolando ran the E*TRADE account as an Account Director at MullenLowe after doing a turn at Unilever's In-house agency, UStudio, where he managed a variety of brands including Degree, Vaseline, Hellman's, Klondike, Popsicle, and Dove Men + Care. Rolando has also worked on Holiday Inn Brands at Ogilvy as an Account Supervisor, as well as on the Subway account as an Account Supervisor at Dentsu Creative.
Bravo BICsters!
---
Recommended Posts
---
<< Previous post
Next post >>