Rebecca Rivera BIC '19 is First Pick to be BIC Alumni Board Member
By BIC CCNY Posted on 09/15/2021 11:00
Rebecca Rivera will be the first alum to sit on the BIC Board.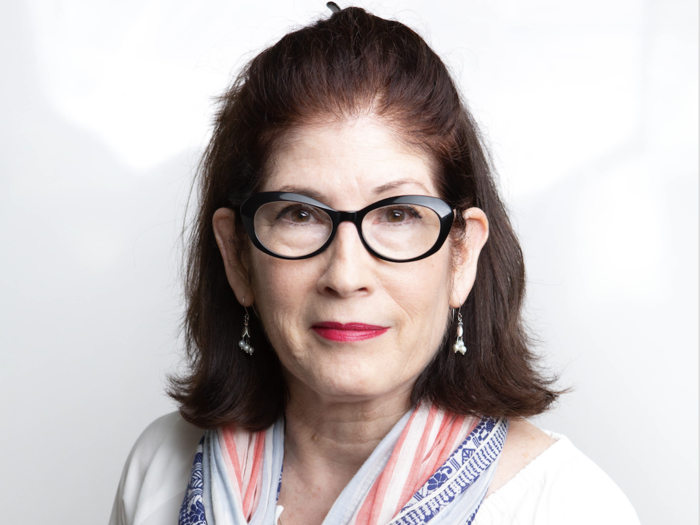 Since our launch in 2013, BIC has been empowered by a megawatt Board that has provided support, expertise, and encouragement. BIC Advisors include industry icon George Lois, TBWA\Chiat\DayNY CEO Rob Schwartz, Wells Fargo EVP of Brand Management Barri Rafferty, Golin CEO Matt Neale, and McCann Global Chief DEI Officer Singleton Beato. With the beginning of this academic year, BIC has created a special spot on its Board just for an alum. Serving a two-year term, the BIC Alumni Board Member will focus on alumni relations and student recruitment, relying on expertise that only a seasoned BICster possesses.
A big BIC congratulations to
Rebecca Rivera
, BIC '19, the first alum chosen to fill this new role, starting September 2021. Since entering the program in 2017, Rebecca has always been committed to the BIC program and its development. From advice to mentorship to spreading the word on BIC, we couldn't have chosen a better person to be the first alumni to sit on the BIC board.
BIC wouldn't be BIC without our alumni network or our illustrious BIC Board. This new role blends the two. Our selection of Rebecca Rivera launches a new era in which our alums have the stature to contribute to the program in distinctly significant and exciting ways.
ABOUT REBECCA RIVERA:
Rebecca is an ad pro turned ad prof who has worked as a copywriter and Creative Director in Los Angeles, San Francisco, Boston, and NYC. Rebecca teaches copywriting, market research, media studies, and portfolio development at CCNY and NYCCT.
During her career, Rebecca has founded and helped cultivate many programs aimed to connect young professionals to mentorship and internship opportunities.
Rebecca also provides opportunities for diverse, talented students and recent grads in her role as Curriculum Advisor of The 2021 G.R.O.W.T.H. Initiative​ and as the Founder of Save The Internships.
ABOUT THE BIC BOARD:
The BIC Board and Board of Advisors is made up of industry leaders who seek to advance and support BIC as an innovative graduate program that not only launches new cross-disciplinary thinkers and multi-cultural leaders into communications fields, but will help re-image our industry and its impact on society. Some BIC Board members have taught BIC courses, guest lectured, critiqued, assisted with syllabi development and overall been a guiding hand to the BIC program. Their support, along with their organizations, is a testament to the strategic direction of BIC in preparing the next generation of integrated communication professionals ready to change the world. You can learn more about all the BIC Board and its members
here
.
---
Recommended Posts
---
<< Previous post
Next post >>