Walk The Walk >> 1st Year BICsters Sekayi, Annanya & Mayce Join Cassandra Focus Group for Young Millennials and early Gen-Z
By BIC CCNY Posted on 12/14/2021 11:26
"They were all amazing as part of the panel and really did a great job at sharing their POVs and representing Gen Z trendsetters."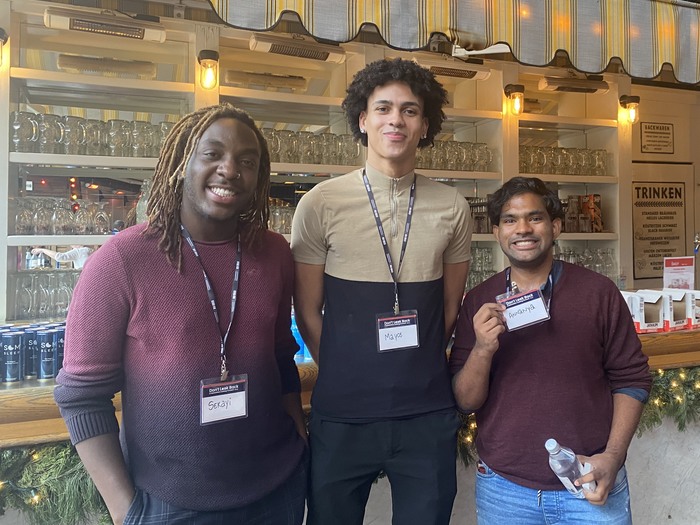 First year BICsters
Sekayi Williams
,
Annanya George
, and Mayce Vassago-Barker joined
Cassandra
, an insights and strategy agency that builds culturally relevant brands by studying trendsetting young consumers, for a focus group for young millennials and early Gen-Z. The event sought to gauge their opinions on advertising, media, and entertainment, and how they interact with them. The session was coordinated by Research & Awareness Professor
Donna Dei-Baning
BIC '16.
Danielle Hemsley, Research Director at Cassandra praised the students and Donna saying how "they were all amazing as part of the panel and really did a great job at sharing their POVs and representing Gen Z trendsetters. They deserve an A++."
Shout out to our BICsters for being both the subjects AND the researchers!!
---
<< Previous post
Next post >>