BIC Alum Makes Her Impact on Communications as a PhD Student
By BIC CCNY Posted on 11/03/2023 18:43
Miriam Prever BIC '23 presented at the New York State Communication Association (NYSCA) 81st Annual Conference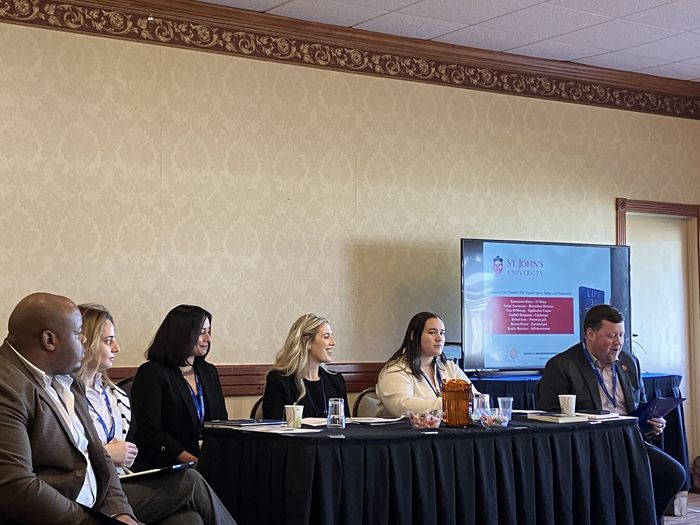 As a doctoral student at St. John's University, BIC Alum (and former BIC Communications Intern)
Miriam Prever '
23, presented "'Theories of the Future: The Digital Space Today and Tomorrow" as a panelist at the
New York State Communication Association's (NYSCA)
81st Annual Conference. The panel from St. John's discussed Artificial Intelligence, its increasing role in society, and potential aftermath scenarios for the world.
The New York State Communication Association is an organization of faculty, students, and professionals in communication who are dedicated to studying, improving, and applying the principles and practices of communication to all walks of life. Their annual convention was held on October 13-15, 2023 at Villa Roma Resort and Conference Center, with a plethora of exciting panels, presentations, roundtables, workshops, and town halls throughout the weekend.


A Big BIC Brava to you, Miriam – when can we call you Dr. Prever?
---
Recommended Posts
---
<< Previous post
Next post >>