BIC Alum Spotlight: Lorena De Miranda Marques BIC '21 Takes on New Communications Role at CCNY
By BIC CCNY Posted on 10/26/2023 12:52
As Comms Specialist for CWE, Lorena puts all three CCNY degrees to work.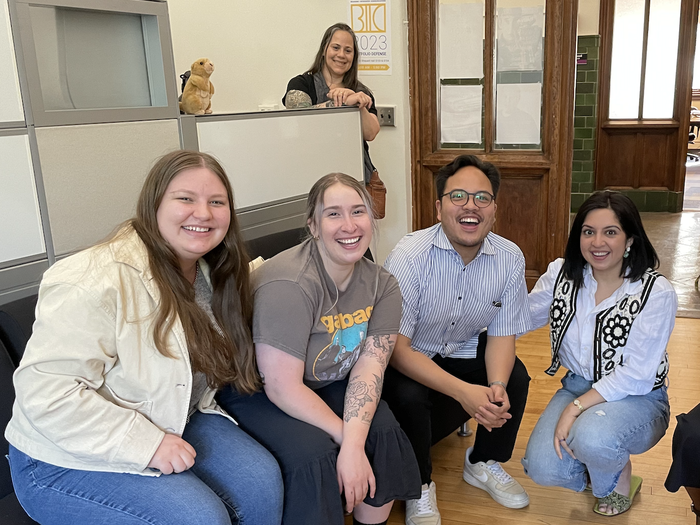 A Brazilian by birth and New Yorker by nature,
Lorena De Miranda Marques
BIC '21 is an undeniable "degree junkie." In addition to a Bachelor in Law Studies from Universidade Candido Mendes, she holds multiple degrees from The City College of New York: a BFA in Electronic Design & Multimedia, an MFA in Film, and an MPS in Branding + Integrated Communication. It doesn't stop there: Lorena is currently pursuing a PhD in Strategic Media at Liberty University. That love of learning and academia has helped Lorena find her way back home to CCNY in a new role: Academic Senior Advisor and Marketing & Communications Specialist at CCNY's Division of Interdisciplinary Studies at the Center for Worker Education (CWE).
Recently,
Stella Ramirez
, BIC '24 and Communications Intern, spoke with Lorena to learn more about a new role that's paving the way for communications at CWE, the importance of education, and how BIC brought unity to her various interests and skill sets.
Stella: What's your biggest challenge in this new role?


Lorena: I think the biggest challenge is…well, it's both a challenge and a gift. There was nobody before me. So I think the challenge is to find the flow that works best for me at CWE due to the sheer amount of work. So it's literally picking what to do first and not; it's very difficult to do. There are several projects going on at the same time and different elements. So it's just finding the flow that it would be the best for the division. But the job itself – and that sense of invention – is ultimately a gift.


Stella: Yeah, you're paving that path. You don't have a fallback of what they did before. You're starting from scratch. I see you're also in charge of CWE's brand identity. Are you starting from scratch there, too?


Lorena: They do have some brand elements, but it has not been reinforced. At BIC, we know how important that is. So I think one thing that BIC helped me with is how to integrate everything. So I'll be helping with Integrating and reinforcing CWE's communication. But also helping with their voice, messaging, and consistency of visual identity.


Stella: Right. This job seems to tap into all these different backgrounds you have and roles that you've done. All your creative experiences are now being united strategically.


Lorena: I think my background in graphic design and film was further shaped by BIC. That's what allows me to be in a position that demands so many different skills. It needs a little bit of design, a little bit of copy, a little bit of planning, management. So yeah, it's a big role because there are so many aspects to it.


Stella: You have three degrees from CCNY. What draws you to come back time after time to work and learn here?

Lorena: I think every time I get a degree I learn something different that I didn't know before and that fuels my curiosity to know even more. When I did graphic design, for example, I fell in love with editing and then that led me to pursue the Master's in Film. During my MFA, when I was working on my thesis, I produced the actual film like all the other students, but I also had a website and a logo for the film. I had all these visual identity assets to promote the film because I have the design background to do it. When I put that all together, I realized: so this is identity. Okay, this is branding.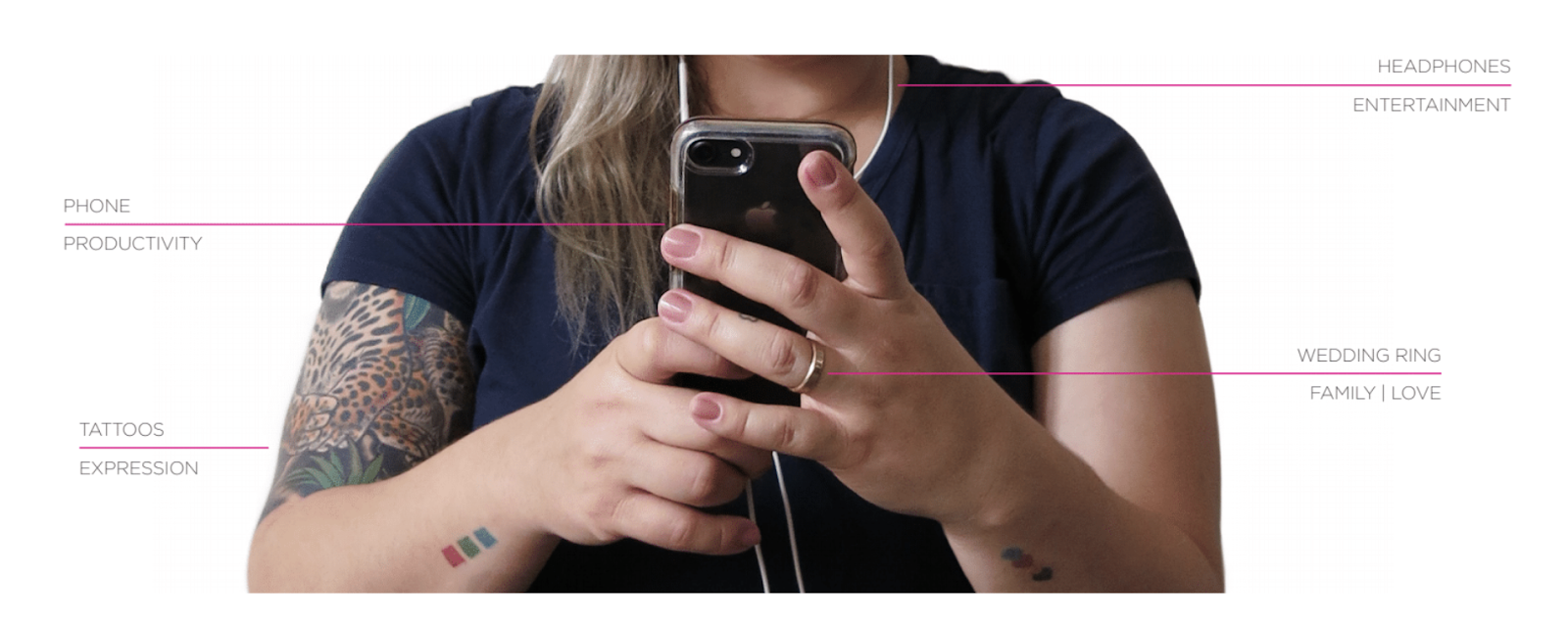 Stella:
How did you learn about BIC?

Lorena: I learned about BIC in the mid 2010s when I was coming to campus for meetings about freelance work. I saw the BIC flier recruiting for its first cohort and I loved it! It made me curious and stayed in my mind.


In 2018, I made the decision to move back to my native Brazil. I knew I had to put everything in order here which would take a couple of years. Because of that, and because I hoped to find work in communications in one of the universities in my native Brazilian town, I thought about pursuing a second master's degree. I knew BIC was the program I wanted to pursue.
It's funny, I remember meeting with Nancy saying "well, I want to go to Brazil and maybe work for university or in higher education." I didn't go to Brazil, but I feel like I'm still reaching that dream of continuing working for higher education.

Stella: What a blessing in disguise! You've achieved your goal, just in a different location than you thought. So you've been a BIC portfolio coach in the past and are doing it again. Why come back to help? What drives you to stick around?


Lorena: I love Nancy. I love her. I think Nancy's brilliant and I'll take any opportunity to spend time with her.


Stella: That's fair. Soak up all the brilliance.


Lorena: I also love the time with the students equally as I like time with Nancy. I feel like in general students have a lot of drive and passion regardless of what their degree is or what they're pursuing. But the cool thing with BIC is that I have the chance to see all those elements from my background in different portfolios. So that's really nice. I got to see copy design, video, and strategic thinking. It's very nice to see how they grow from the first time that I see their portfolio to when they're ready. I feel like when you work with students, it is a way to keep feeling like you're one too. I'm very passionate about education.


Stella: Yeah. I can see that you get inspired by seeing where they are and it kind of keeps you in the mindset of there's always something to improve. There's always something to learn, which you've shown with the amount of degrees that you have.

Lorena: If I was younger, I'd probably be taking more classes because it's interesting when you look up things on your own, but when you're in a school environment with people who have very curious minds and then you meet the instructors it enhances the experience to another level.


Stella: Yeah, it connects like-minded people.


Lorena: Especially in a diverse environment like City College. It's a very special place because it really provides ground for all these diverse people to meet each other and to better understand each other. Students are more empathetic towards different people than a lot of other students out there. So I think I love City College above all, everything is under the city college umbrella. All my programs and my work.


>><<
Our thanks to Lorena for sitting down with us for this interview, which has been edited for clarity and conciseness.
---
Recommended Posts
---
<< Previous post
Next post >>