BIC Prof Sandra Stahl's "The Art & Craft of PR" en español
By BIC CCNY Posted on 04/20/2021 08:00
"My hope, from the beginning, for The Art & Craft of PR was to offer a forward-looking perspective about public relations that connected with current practitioners and those considering entering the field. It is very exciting to expand its reach to Spanish-speaking audiences around the world. As an audiobook, Arte y Oficio de las Relaciones Publicas is a really fun listen-- it not only features a great reader who brings to life the ideas, the stories and anecdotes, there's also music and a terrific translation." - Sandra Stahl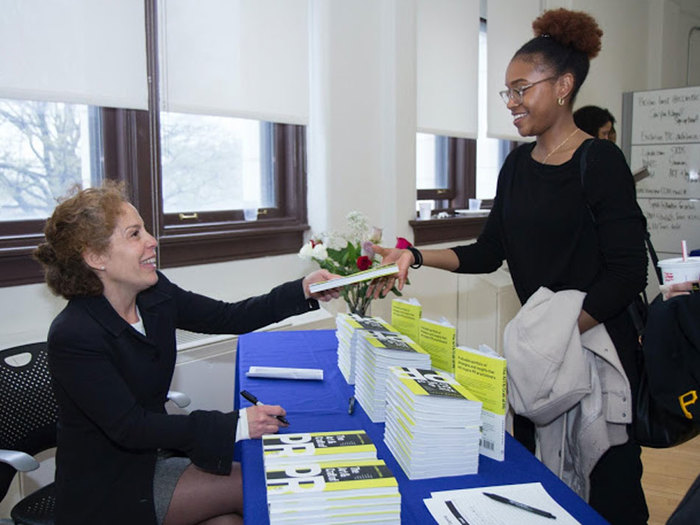 BIC BIC Brava to Founding BIC faculty member and Professor
Sandra Stahl
whose award-winning book
The Art & Craft of PR
has been expanded into Spanish via Cuantica Activa Audiolibros and is now available as an audiobook on 300 platforms and retailers -- Audible, Storytel, Audibooks, AudioTeka, Cuantica.
The Art & Craft of PR
has been recommended or required reading in PR and marketing courses at universities around the world.

"My hope, from the beginning, for The Art & Craft of PR was to offer a forward-looking perspective about public relations that connected with current practitioners and those considering entering the field. It is very exciting to expand its reach to Spanish-speaking audiences around the world. As an audiobook, Arte y Oficio de las Relaciones Publicas is a really fun listen-- it not only features a great reader who brings to life the ideas, the stories and anecdotes, there's also music and a terrific translation." said Sandra.
Drawing on decades of experience in agency and corporate positions,
The Art & Craft of PR
is a user's manual of skills that distinguish PR as integral to meeting an organization's needs and business challenges. Her book includes insights from communications leaders at corporate, agency, and industry powerhouses including Burson-Marsteller, Chevron, Edelman, Levi-Strauss, and the Holmes Report. You can read a review of the book
here
.
Sandra is the co-founder of
jacobstahl
, a full-service in-house PR agency which was recently acquired by Global Independent PR agency,
Ruder Finn
. She is a founding faculty at BIC and teaches the Branding Influentials course. Sandra guest lectures frequently at schools and conferences around the world.
The Art & Craft of PR
has won numerous awards since publication in 2018 and is on the BookAuthority 21 Best New Public Relations Books to Read in 2020.
Congratulations, Sandra!
---
Recommended Posts
---
<< Previous post
Next post >>