Media Ready >> Kelvin Morales BIC '19 Lands New Role at Mediahub Worldwide
By BIC CCNY Posted on 12/22/2021 10:10
Big BIC bravo to Kelvin Morales BIC '19 who recently landed a new role as a Media Supervisor at Mediahub Worldwide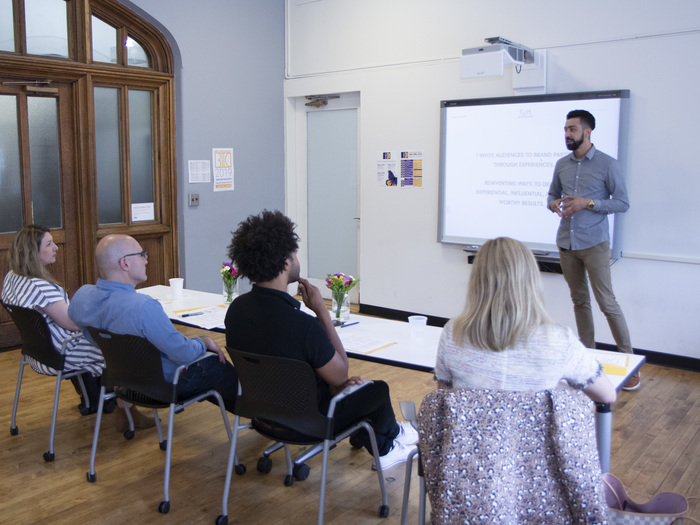 Big BIC bravo to
Kelvin Morales
BIC '19 who recently landed a new role as a
Media Supervisor at Mediahub Worldwide
managing the E*Trade account. Prior to Mediahub Worldwide, Kelvin was a Senior Media Planner at
MediaCom,
part of GroupM, Media Planner at
Essence
and Assistant Media Planner at
UM Worldwide.
His previous clients have included P&G, Moet Hennessy USA, Apple, Fossil Group, Harlem Grown, SAVE Promise Clubs, Baileys Almande, Hershey's, Google B2B, and Mars. Kelvin is also a LAGRANT Scholar, MGP Alumni and Diversity Advocate.
While Kelvin was in the PR track during his time at BIC, he was able to pick up the transferable skills relevant to media due to BIC's interdisciplinary approach. Throughout their time in the program, BICsters are not only exposed to areas relevant to their track but also are able to become media ready through classes such as Prof. Carole Walker's Strategic Media course. Kelvin is a prime example of why BIC's new media track, coming in Fall 2022, is so important and needed now more than ever.
You can learn more about the new media track and how we're inspiring a new generation of communication leaders like Kelvin
HERE
.
---
Recommended Posts
---
<< Previous post
Next post >>