Power to the Pencil >> BICsters Pick Up Two Pencils At This Year's Young Ones Awards
By BIC CCNY Posted on 05/13/2022 10:00
BICsters strike again at the Young Ones Awards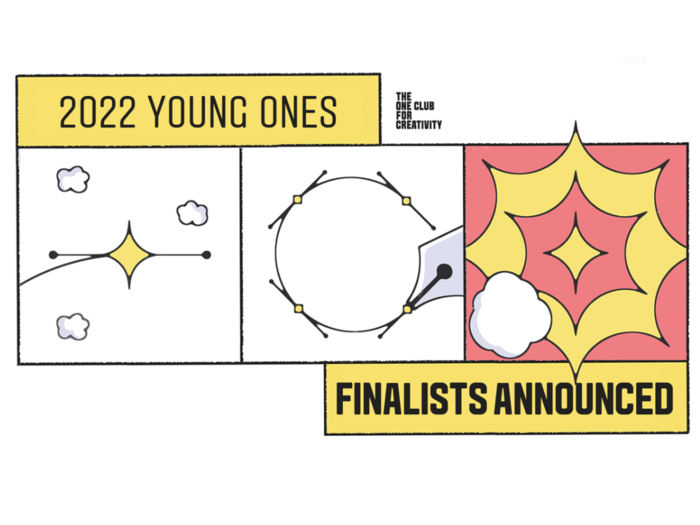 In a powerhouse showing, BICsters picked up two pencils at this year's Young Ones awards – with Gold, Silver and Bronze placements to be announced at the Creative Week Awards Gala on Monday, May 16th (stay tuned). Big BIC congratulations to:
Genaldri Tjahjadi
,
Hanako M. Suzuki
and
Sekayi Williams
for "Rescue-A-Meal by DoorDash" and to
Sabrina Khan
and
Andrew Page
for "DashPassProtect."
Every year, the One Show awards the best campaigns from around the world and is widely regarded as the industry's equivalent to the Oscars for creative excellence in advertising and communications. The Young Ones is The ONE Club's student-serving competition that challenges pre-professionals to put their best foot forward in hopes of winning one of the first honors of their burgeoning careers. So it's a THRILL to see four entries from BIC make the 2022 shortlist and these two entries rise to pencil-winning heights. A big BIC bravo as we wait to see if our BIC teams walk across the stage to collect GOLD.
DashPassProtect
About the entry
During their research into how DoorDash became the leading food delivery app, Sabrina and Andrew took a closer look at the ethical challenges DoorDash is facing and lingering questions around how the company has handled tips for delivery people. They began to search for a way the company could demonstrate real concern for its delivery people, and how it might be tied into the DashPass subscription model. They hit upon an urgent issue -- few delivery people in NYC have medical insurance though they brave the city's famously mean streets, usually on two-wheels. This led to the concept of DashPassProtect, where the company partners with its DashPass subscribers to finance an accident insurance program free to delivery people.
Rescue-A-Meal by DoorDash
About The Entry
Food waste is a global issue that needs to be tackled from the local level. When so many restaurants are having to throw out perfectly edible food at the end of the day, why not take advantage of this surplus, with the help of DoorDash, to reduce food waste? That's where Rescue-A-Meal comes in: it's a DashPass members-only portal that unlocks at 8pm everyday to show local discounted meal options that are up for grabs. The portal features a retro game-themed design, including a countdown clock to create a sense of urgency for members to "rescue" the meals from contributing to the food waste problem. Ultimately, Rescue-A-Meal is how DashPass members can save the planet one delicious discount at a time.
Which pencils did these BICsters win? We don't know just yet… Watch this space for the results on May 16th during the Young Ones Awards!!
---
Recommended Posts
---
<< Previous post
Next post >>