Self-Made Creatives at D&AD Shift | Google Learn "The Power of The Portfolio"
By BIC CCNY Posted on 11/23/2022 13:08
Nancy R. Tag presents to hustler students at D&AD Shift | Google.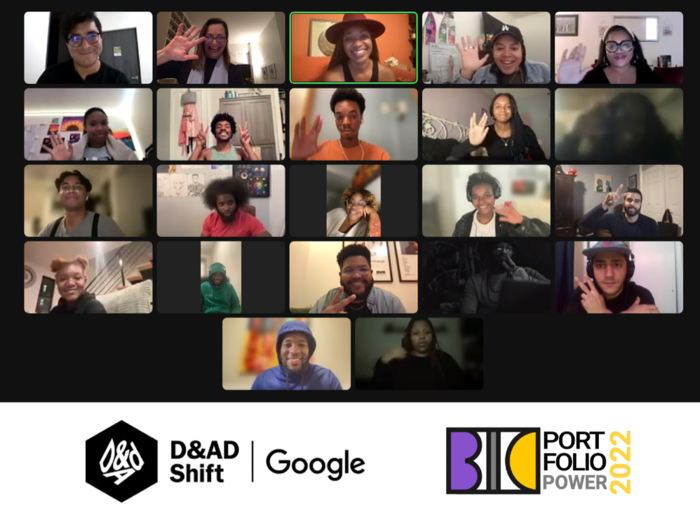 Once again, Program Director Nancy R. Tag helped support D&AD Shift by providing an instructive and interactive workshop that demonstrated the necessity and innovation of digital portfolios as a platform for building your professional identity in the creative communications industry. This year's "The Power of The Portfolio" inspired the D&AD Shift | Google 2022 cohort who were also invited to connect to Professor Tag throughout their fellowship for continued review and feedback.
Through Shift with Google, in partnership with adidas, D&AD aims to create an accessible space for self-made talent to learn from and connect with the industry, establish a network and find job opportunities. D&AD Shift is for creatives without a college degree. These hustler students attend hybrid night school with industry experts from New York's top brands and agencies delivering sessions.
Special shoutout to Kierra Walker (BIC '15), a member of BIC's inaugural class, for spearheading this initiative. Shift is for the determined, for the hungry, and exactly for the types of brilliant people the industry needs.
---
Recommended Posts
---
<< Previous post
Next post >>