This Fall, BIC Welcomes Amazing Faculty: NEW and Returning
By BIC CCNY Posted on 09/29/2021 10:00
A warm welcome to the newest BIC faculty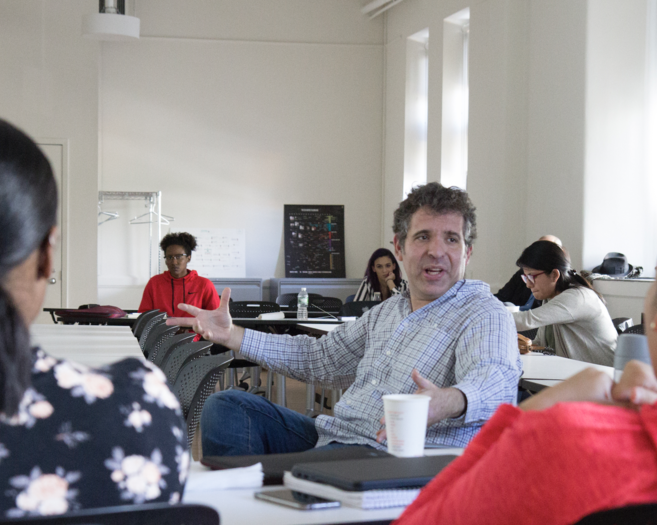 As the Fall semester kicks off, BIC warmly welcomes back our amazing roster of instructors, including Professor
Hernando Ruiz-Jimenez
,
former CMO of New York-Presbyterian, who's teaching
Business of Brands,
Professor
Ricard Valero
,
ECD of MullenLowe, who's teaching
Multi-Media Campaigns,
Professor
Edward Ford
,
Senior Director of Client Engagement at Medidata, who's teaching
Internal Corporate Branding,
Professor
Carole Walker
, Lead Recruiter at Strategy Source, who's teaching
Strategic Media
, Professor
Katina Scott
,
Partner & Data Analyst at Absolute Magnitude, who's teaching our
Non-Profit Capstone
, Professor
Amy Gomez
, EVP Diversity Strategy at Klick Health, who's teaching
Multi-Cultural Marketing,
and Creative Track Advisor and Professor
Gerardo Blumenkrantz
who's teaching
Idea Development
along with Professor and Program Director
Nancy R. Tag
.
BIC is also delighted to welcome three new BIC faculty:
Donna Dei-Baning
,
Benny Thomas
,
and
Diane M. Rubino
. We're so excited to have you join the BIC family.

Donna Dei-Baning
will be teaching
Research & Awareness,
the first course in BIC's foundation sequence. Donna is no stranger to BIC after graduating from the program in 2016. We're so happy to have Donna back in a faculty role and can't wait to see how she brings her experience as a BIC alum into her teaching.
In addition to being BIC faculty, Donna is an Audience & Insights Director at dentsu where she is responsible for identifying and understanding the individuals most critical to clients' business goals.
Prior to joining dentsu she was part of the Creative Insights group at The New York Times. She has also worked for CUNY where she was responsible for developing, implementing and measuring strategic integrated marketing campaigns, and has also worked as a Content and Community Manager for digital marketing agency 360i where she grew the online communities of some of the agency's key CPG clients through engaging content creation. Donna holds a Bachelor's degree in Linguistics and English from Dartmouth College and a Master's degree from The City College of New York's Branding + Integrated Communication program.

BIC's second foundational course, Strategy & Measurement, will be taught by Benny Thomas, Global Planning Lead at Facebook. Benny is responsible for B2B creative marketing strategy across the Facebook family of apps. Over the last 30 years, he has worked all over the world to run research, build integrated global marketing campaigns and help brands grow through creativity. Benny led creative and strategy at some of the world's leading agencies, in Asia and the US, including TBWA\Chiat\Day, Crispin Porter+Bogusky, Young & Rubicam and Lowe Lintas on brands such as Best Buy, Infiniti, Netflix, Bacardi, Sony, Unilever and Microsoft. He has won creative and strategy awards at Cannes, the 4As StratFest and the Effies, for his work on Paypal, LG, Pedigree and Charles Schwab. He has spoken and taught at academic and industry venues and contributed to industry publications.


Benny is passionate about bringing a cultural vision to business strategy, mentoring the next generation of thinkers and stirring up creative ideas. He is proud to hail from the state of Kerala, the most literate corner of India and is constantly trying to live up to those standards.

Diane M. Rubino will be teaching one of BIC's Fall Special Topic Courses, Infodemic Management. In addition to BIC, Diane is an Adjunct Instructor, SPS Division of Programs in Business at New York University. She focuses on communications effectiveness and ethics as well as infodemic management, the overabundance of COVID-related information. Diane has developed one hundred articles and workshops in her areas of expertise and lectured across the US and Europe. She is a Fulbright Specialist.


Diane is also a partner in a communications consulting firm and has helped activists, NGOs, scientists worldwide develop audience-centered communication. In her spare time, she's a community organizer and a Toastmaster. Diane lives in Hoboken with her partner Jesse and their two rescue cats, Moose and Lucky.

In addition to Nancy R. Tag, BIC Program Director, Marlene Leo, BIC Program Manager, and Mira Steinzor, BIC Design Specialist, BIC welcomes a dynamic support staff that includes current BIC students Jeffrey Burgos BIC '22 and Miriam Prever BIC '22. We're so excited you're here. Welcome to Fall 2021, let's do this!
---
<< Previous post
Next post >>