We Make Things Happen — Thanks to THEM
By BIC CCNY Posted on 11/30/2022 15:39
Chewing, Chatting & Chugging with BIC Alumni Ambassadors.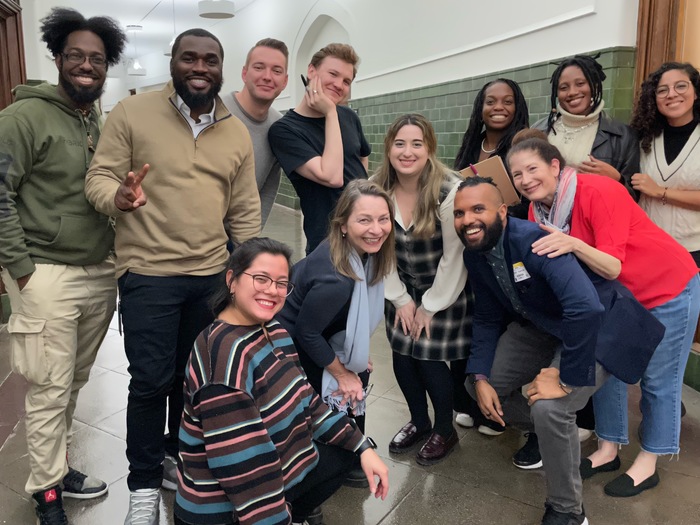 Our Alumni Ambassadors are our behind-the-scenes superheroes, and we don't know where we'd be without them. As a thanks, and excuse to see them, we hosted a BIC Alumni Ambassador dinner on November 10th right in Shepard Hall.
While most of the time was spent catching up, we also talked through how to improve all things BIC. With BIC's Tenth Anniversary coming up, we reflected on what makes our program so unique and how we can carry that through the next ten years. We brainstormed through fundraising opportunities, admissions upgrades and ways to get involved as BIC Alums.
Thanks again to all who attended our BIC Alum Dinner, see you again soon!
---
Recommended Posts
---
<< Previous post
Next post >>