2022 Portfolio Bootcamp Kicks Butt
By BIC CCNY Posted on 04/13/2022 10:00
BICsters rolled up their sleeves and took their portfolios to the next level during BIC's Portfolio Bootcamp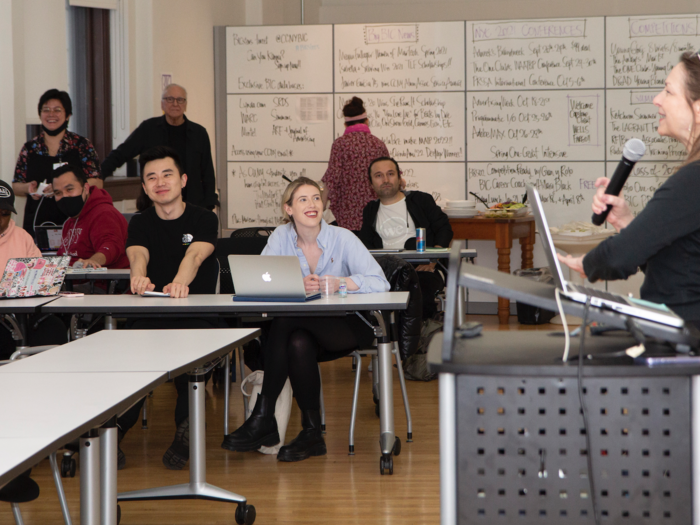 Each year, BIC follows its annual recruiting event, the BIC PiP (Portfolios-in-Progress), with a weeklong Portfolio Bootcamp, where graduating students get the chance to work intensely on their portfolios with the help of visiting professionals who provide design, content, and storytelling expertise. This year was no different with new opportunities for reflection, celebration, and innovation, including an Open Mic Night for students, War Stories from alumni as well as sessions focused on craft and dynamic content. BICsters from the BIC Class of 2022 were able to roll up their sleeves and take their portfolios to the next level.
While the first three sessions were remote, the final troubleshooting session was held on campus with local NYC alumni working with our BICsters to get their portfolios in shape.
Our professional mentors offered invaluable expertise and substantive feedback giving BIC students all the insider tips, tricks, and tools they'll need to perfect their portfolios for what we expect will be standout presentations on Portfolio Thesis Defense day May 31st, 2022.
A Big BIC thank you to all our BICsters for their tenacity, perseverance, and dedication to developing their portfolios. We can't wait to see the work you defend in May. Bring it on, BICsters!
---
Recommended Posts
---
<< Previous post
Next post >>