The BIC PiP Welcomes Recruiters Back to Campus to Meet 22 from '22
By BIC CCNY Posted on 04/05/2022 10:00
BIC is the only academic program with the chutzpah to give recruiters a sneak peek at portfolios prior to completion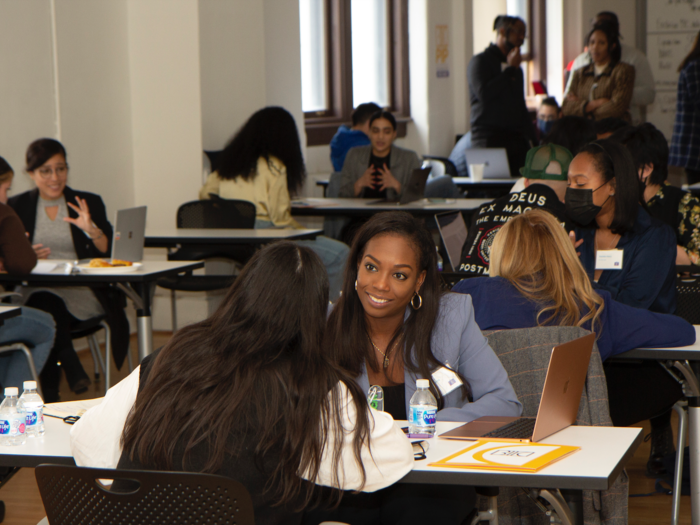 Each Spring, our annual recruiting event, the BIC PiP, showcases the talents of soon-to-be graduates who present their Portfolios-in-Progress to a roomful of industry recruiters, talent seekers, and career catalysts. BICsters in the Management/Planning, Public Relations, and Creative Tracks use the PiP to not only expose their thinking to recruiters, but use the feedback to elevate their portfolios for BIC's Portfolio Thesis Defense in May.
This year, the BIC PiP was back on campus for the first time since 2019 and students in the BIC Class of 2022 were inspired by an engaged group of recruiters from a plethora of companies. The amazing list included
Daniela Acosta
, DEI Manager at
HUNTER
,
Fabio Barros
, Associate Creative Director at
D&G
,
Rachel Boyle
, Recruiter at
Mother New York
,
Lori Cereda
, Director of Creative Talent at
GSW, a Syneos Health Company
,
Craig Elimeliah
, Executive Creative Director at
VMLY&R
,
Felicia Geiger
, Director Talent at
Karla Otto
,
Joseph Golden
, Director, Talent Acquisition at
Omnicom Health Group
,
Stefanie Gomez
, Associate Creative Director at
VIRTUE Worldwide
,
Ryan Maloney
, Head of Talent at
StrawberryFrog
,
Sharon Mejia
, Creative Recruiter at
McCann
,
Michaela Morgan
, VP, Talent Acquisition at
BCW Global
,
Rajone Morris
, Senior Recruiter from
the community
,
Donna Renella
, President at ABW Solutions, Inc.,
Michael Rodriguez
, Talent Acquisition Strategist at
Gradient Group
,
Amy Starkman
EVP, Director of Talent
BBDO
,
Nikki Talarico
, Talent Acquisition at
Golin New York
, and
Jamie Tkach
, Director, Resource Management at
APCO Worldwide
.
BIC is the only academic program with the chutzpah to give recruiters a sneak peek at portfolios prior to completion. This allows them to cultivate talent before the portfolios hit the market. During the two and a half hour event, recruiters from top agencies and companies had the opportunity to tap into the agile thinking, sharp skills, and dynamic personalities of 22 cross-disciplinary BIC students from the Class of 2022 as they went from table to table -- like speed dating, only with a professional spin. The lunchtime event was fueled by Dinosaur BBQ.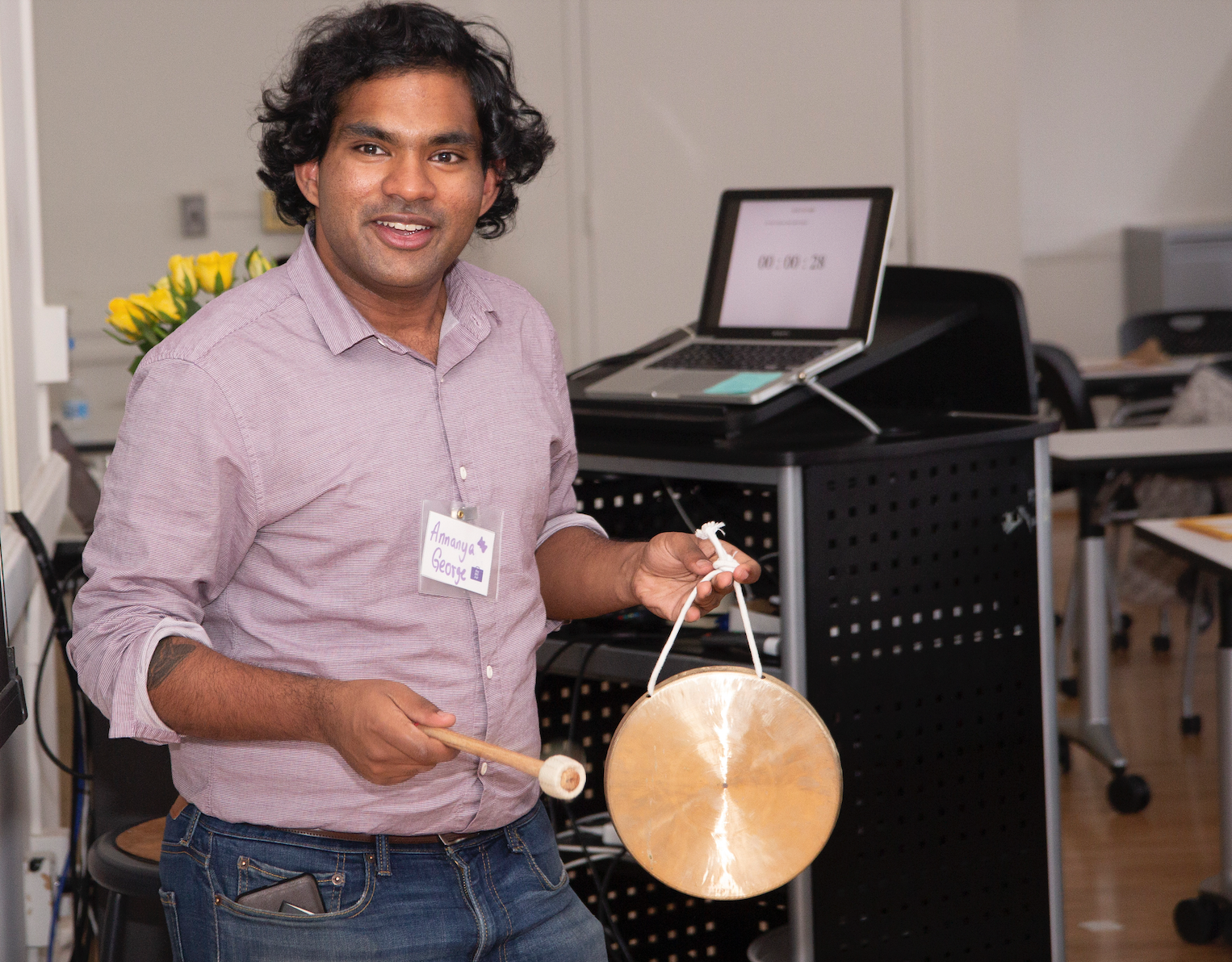 A big BIC thanks to all our recruiters, volunteers from the BIC Class of 2023, and to graduating BICsters for their energy, feedback, and — most of all — their curiosity. For those who missed BIC's 2022 PiP Recruiting Event, there's always next year...!
---
Recommended Posts
---
<< Previous post
Next post >>