BIC Bronze Pencil WIN!! >> One Show Young Ones Awards 2023
By BIC CCNY Posted on 05/18/2023 13:11
A BIG BIC Bravo to Jaymie Lunt and two-time pencil winners Hanako Suzuki and Genaldri Tjahjadi!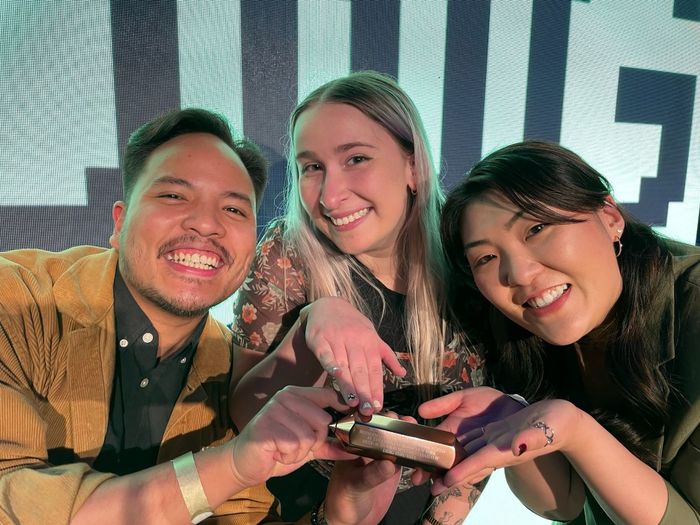 Congratulations to Jaymie Lunt, Hanako M. Suzuki, and Genaldri Tjahjadi for picking up a Bronze pencil in Experiential at The One Show's Young Ones 2023 Competition for "DRAG THRU HELL" which also won a Merit in the Integrated category. And in a first for BIC, this year's pencil also marks two repeat performances: Genaldri and Hanako won a Silver pencil last year for their campaign for their "Rescue-A-Meal" for DoorDash which they won with teammate Sekayi Williams.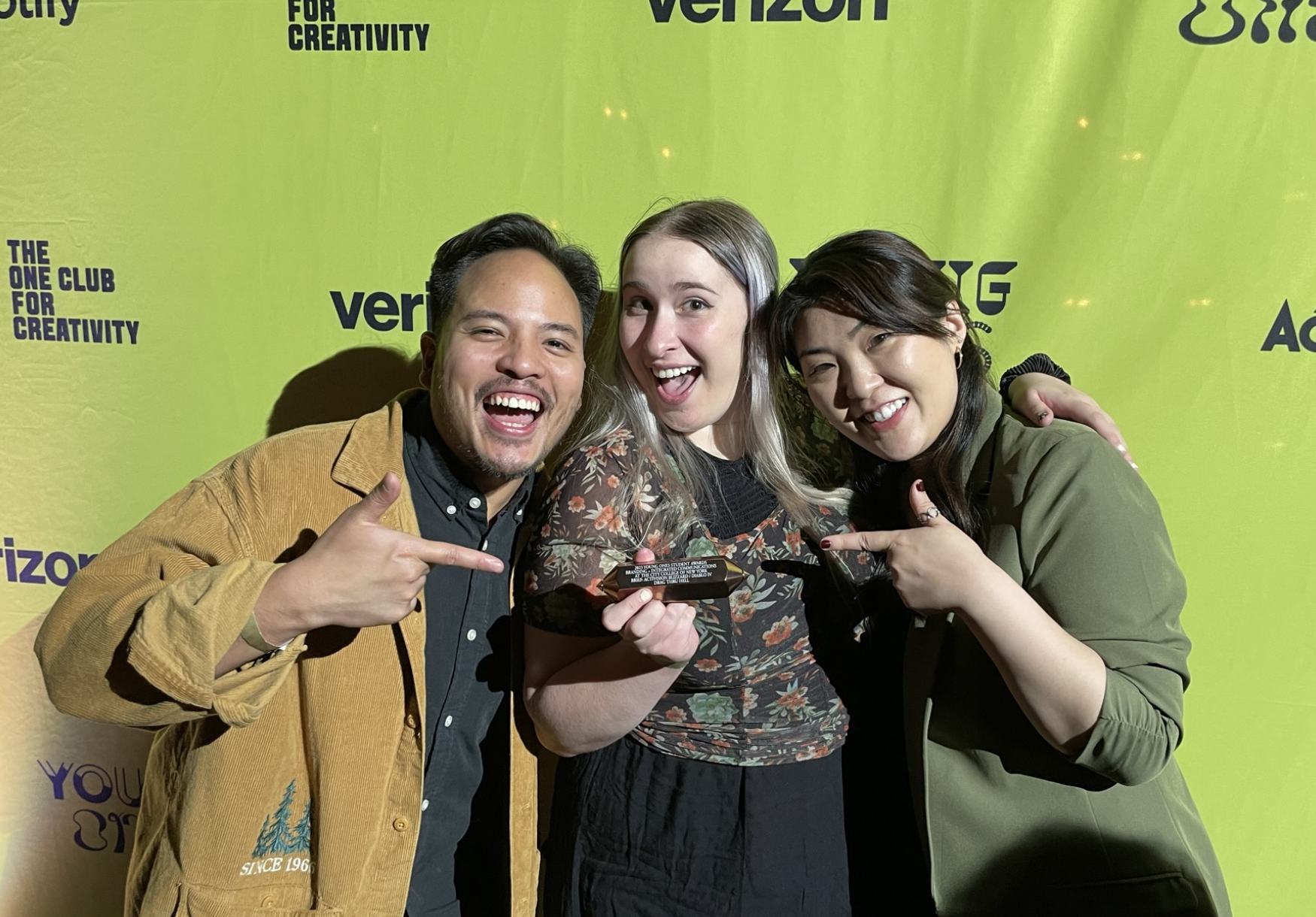 This year's competition was especially steep. Though The Young Ones is known for its global reach, 2023 was particularly international with more competitors than ever from around the world. The biggest winner of the night was ArtCenter College of Design in Pasadena, but students from China, Sweden, Ecuador, Singapore, South Korea and all over Europe dominated the stage, receiving pencils and ADC cubes in categories such as design, interactive, experiential, integrated campaigns, production, cinematography, and more. The ceremony, held at Sony Hall in Times Square where BICsters were joined by BIC Program Director and Professor
Nancy R. Tag
along with BIC Professor
Aste Gutierrez
, kicked off The ONE Club's Creative Week to celebrate creative excellence in advertising and communications. Jaymie, Hanako, and Genaldri were among only six total Bronze and Silver pencil winners for the Diablo brief.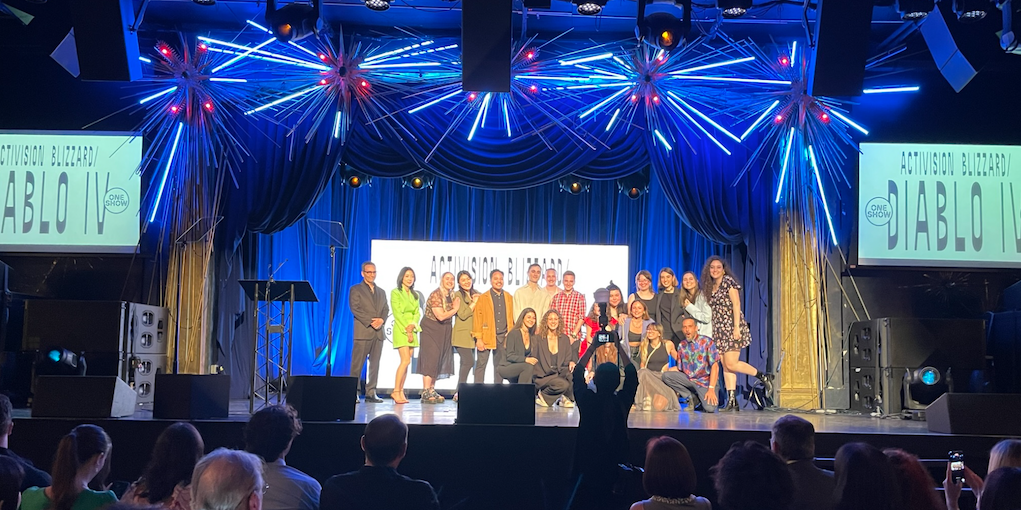 BIC had 5 submissions shortlisted this year. The teams included
Roderic David, Andrew Page,
and
Stella Ramirez
with "The Ultimate Collaboration," and
Justine Sanborn, Ariadne Rosales Valero,
and
Maria Arias
with "Verizon Wrap Up." A big BIC bravo also goes to this year's instructors
Craig Elimeliah
and Aste Guitierezfor guiding BICsters through their submissions.
You can read more about their entries
here
.
Bravo, BICsters. You rock!!
---
Recommended Posts
---
<< Previous post
Next post >>