Hot Off The Presses >> BICsters Rising
By BIC CCNY Posted on 06/11/2022 10:00
Brava, BIC ladies!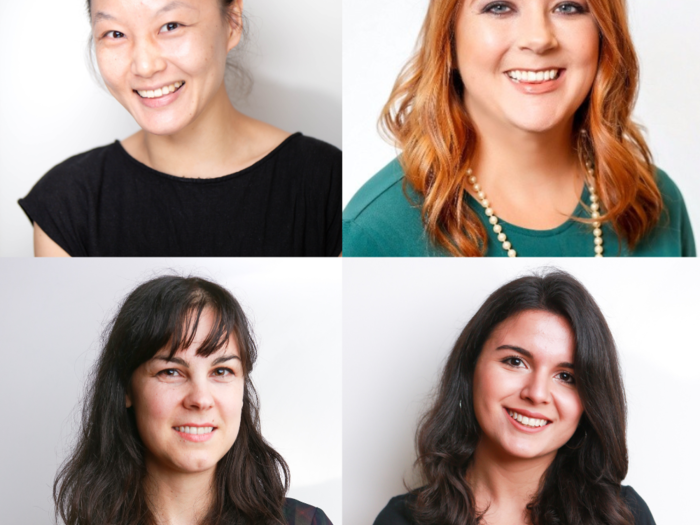 You heard it here first… BICsters Ping, Megan, Alanna and Melissa have all landed new roles and are proving their impact in the world!
Ping Sun
BIC '21 has joined
POLITICO
as an Advertising Account Manager working on their Audience Solutions team in the New York office. Ping previously worked as an Operations Coordinator at Macy's, on New Business Development at R/GA and has also been a MAIP fellow in Account Management for the 4A's.
Megan Fullagar
is starting a new position as Director Of Brand Marketing at
Budderfly
! Budderfly is a revolutionary energy management solution that transforms business facilities for maximum efficiency. She will be part of a dynamic team contributing to their efforts to reduce our carbon footprint. Before this role, Megan was a Marketing Director StitcherAds.
Alanna Lissbeth
BIC '20 landed a role as a Sales Manager at
Arbox
, an all-in-one business management solution and customer app, serving the day-to-day needs of micro, SOHO and SMBs. Prior to this, Alanna was a Project Manager at Diageo Limited and the City College of New York.
Melissa Orr BIC '20
just moved from DDB to
Digitas North America
as a Copywriter. During her time at DDB, she rose from a Jr. Copywriter Intern to a Copywriter. Digitas is the Connected Marketing Agency, built on the principle that there are better ways for brands to connect with people and people with each other.
Brava, BIC ladies! Keep on showing how amazing you are!
---
Recommended Posts
---
<< Previous post
Next post >>