Starting Off Strong >> BICsters Rising in 2023!
By BIC CCNY Posted on 02/21/2023 15:45
Our BIC Alumni ring in the new year with fabulous new roles.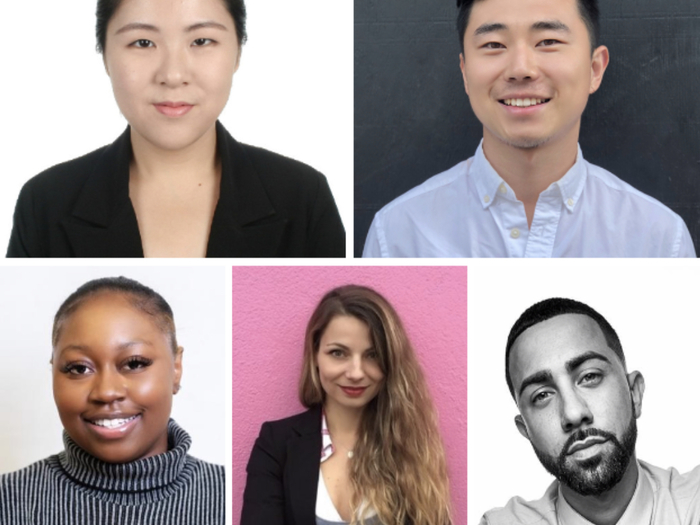 This January,
Carol Hwang
(BIC '18) started a new position as Channel Marketing Specialist at
Canon USA
. Carol leaves her role as Project Manager at Marching Technology to begin at Canon USA. She has proven her branding, digital & social media communications expertise with experience in companies like Hi Physio, sundays, Costa Brazil, and AIESEC.
Jack Yu
(BIC '22) started a new position as Art Director at
Tonic by Highmark Health
. Along with winning the highest Portfolio Thesis Defense score in the Creative Track, Jack was named the
AIGA Fresh Grad
in 2022. As a Brand Therapist, Jack dives into how brands make people feel. He has previously worked at Loeb.nyc, First in Service Travel, and Stony Brook University.
Another Class of 2022 BICster,
Ayanna Camara
, is taking on a new role as the Public Affairs Specialist at the
Office of Council Member Nantasha Williams
. Her main goal is to oversee the Office's communication strategy and to effectively streamline the member's media engagement, on and offline. With her proven track record for creative analysis and execution leveraging interactive media, Ayanna looks forward to growing within this role.
Liana Pantzari
(BIC '17) is being promoted from Product Marketing Manager (TMT & AdTech) to Senior Manager, Product Strategy & Marketing at
The Wall Street Journal
. She has previously worked at Sky IT Group, WWD, Not Another Agency and Nerai. During her time at BIC, Liana won a Gold Pencil at The One Show, Young Ones competition in 2016.
Kelvin Morales
(BIC '19) began his role as Manager, Integrated Media Planning at
OMD USA
last November. His prior roles include Media Supervisor at Mediahub worldwide, where he worked on E*Trade. Kelvin has also worked on Hershey, Google and Mars. While at BIC, Kelvin was a LAGRANT Foundation Scholar and MGP Alumni.
Bravo to our BICsters for starting off strong in 2023!
---
Recommended Posts
---
<< Previous post
Next post >>