Where We Fit Podcast: BIC Alum and Prof. Rebecca Rivera Talks Mentorship
By BIC CCNY Posted on 07/26/2021 10:36
"It's a two way street. You need to realize that you are bringing something to the equation as well."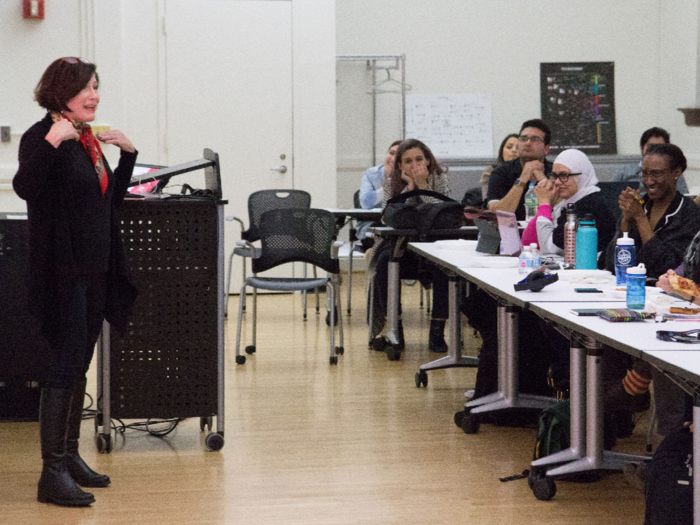 BIC Alum and ad pro turned ad prof,
Rebecca Rivera
BIC '19 stopped by the
Where We Fit
podcast to discuss the importance of a mentor and mentee relationships and how to take advantage of the resources available to you.
During her career, Rebecca has founded and helped cultivate many programs aimed to connect young professionals to mentorship and internship opportunities. Her advice to students: "just talk to a lot of people, have conversations, build a relationship and find out the areas where it seems like they have their strengths. Over time, you will build a mentorship relationship. Also when you start this relationship, don't ask for the moon. Ask for something simple."
Rebecca also emphasized: "mentorship is a two way street. I would set up speed mentoring events and it would mostly be younger people who wanted to get advice from people who had been in the industry for a long time. I can't tell you how rewarding the mentors found that to be and how much they learned from the people they were mentoring... You need to realize that you are bringing something to the equation as well."
Rebecca gave a shout out to the BIC program for helping her on her journey: "BIC was the only program that offered what I needed… it's also the only program that is truly integrated and helped me deconstruct the industry that I'd been a part of for 30 years."
You can listen to the full podcast
here
!
The
Where We Fit
podcast is run by CCNY AAF Student Chapter and overseen by BIC alum
Javier Garcia
'15. It celebrates the unique paths and voices of the marketing and communications industry. Learn more about @wherewefitpod and upcoming podcasts
here
.
---
Recommended Posts
---
<< Previous post
Next post >>