BICsters Pitch the Future of Flour with the Launch of UN(THINK)
By BIC CCNY Posted on 06/02/2023 12:11
Thanks to these BIC campaigns, the breakthrough UN(THINK) Power Flour has fresh ideas on how to launch.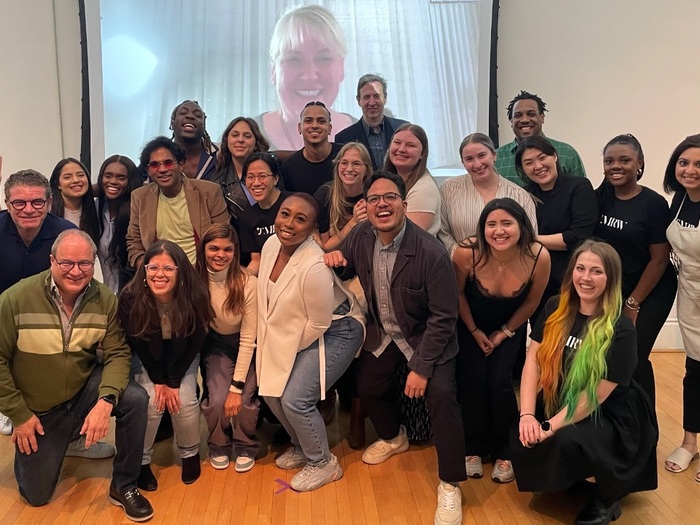 On Thursday, May 18th, 2023, three BIC teams pitched powerful, strategic campaigns to this year's corporate capstone client
UN(THINK)
. BICsters from the graduating class were given the task of creating a launch campaign for this new startup brand from Agriforce Solutions.
UN(THINK) is a food movement that is hungry for change. Their patented flour uses a 100% natural process that captures the goodness of the grain, providing all the nutritional and dietary benefits of sprouted wheat, while enhancing the flavor, texture, richness and natural sweetness that are ideal for breads and pastries. With no added ingredients, UN(THINK) Power Flour includes higher levels of protein, fiber and lower net carbs. The AgriFORCE vision is to be a leader in delivering plant-based foods and products through an advanced and sustainable agtech platform that makes positive change in the world—from seed to table.
The student teams kicked off their efforts with a client briefing on February 2nd where they met with BIC faculty member, CMO and General Manager at UN(THINK) Hernando Ruiz-Jimenez. Hegave BICsters a unique challenge: how do you disrupt the norms and accelerate change with a food as basic as flour? The campaigns had to target health-conscious millennials, whose interest in baking spiked during the pandemic.
Throughout the semester, the three interdisciplinary BIC teams worked together to create integrated marketing communications campaigns to help UN(THINK) prepare a launch for their "food of the future".
Working directly with Hernando, students got to check-in with him throughout the semester on the progress of their campaigns. He said, "We are excited to team up with CCNY's BIC Master Program and to have the opportunity to work closely with their students…We believe this collaboration will not only provide our team with valuable insights and ideas as we are tapping into a group of highly diverse and creative talent who truly are and understand our millennial target, but will also provide the students with a unique hands-on learning experience as they create and present their 360 communications plans for UN(THINK) FOODS."
By semester's end, each team answered the brief in substantive, powerful, and distinctive ways. Their campaigns were all truly awesome -- and spot-on strategic. With dynamic and persuasive storytelling, each team captivated the target in compelling ways that impressed the judges.
Team one: TMRW's campaign "The Measure of Love"
Team two: Shape's campaign "The (Un)official Sponsor of Cultural Innovation"
Team three: HUMANS - "So Real You Can Eat It"
To determine the winner, Ruiz-Jimenez deliberated with Mauro Pennella, thePresident, AgriFORCE Brands and CMO, AgriFORCE Growing Systems and design consultant Tessa Westermeyer for over an hour before announcing the winning team >> Shape. While the judges were impressed by elements of every campaign, they were attracted to Shape's "(Un)official Sponsor of Cultural Innovation" and its insightful positioning of flour as a key ingredient to cultural identity. They believed that this campaign could leverage UN(THINK)'s innovation as a real hero in saving cultural traditions.
Bravo to all the Spring 2023 capstoners for their strategic launch campaigns, but especially to Team Shape!!: Alexis Brown, Fijolla Duraki, Jazmine Mikell, Gabby Newland, Bella Santana, Dina Shehab, Genaldri Tjahjadi, and Seyaki Williams.
---
Recommended Posts
---
<< Previous post
Next post >>